Do you have chest? TJ Ribs Siegen Celebrates Second Annual National Breast Day May 28 | Entertainment/Life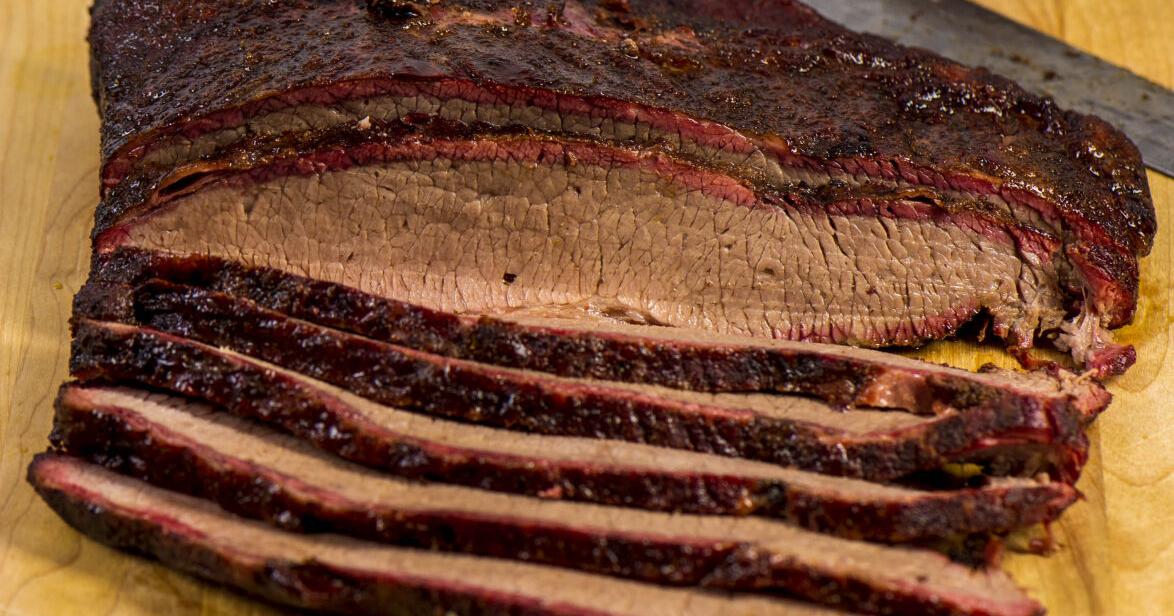 Do you have chest? TJ Ribs Siegen does, and the restaurant at 6330 Siegen Lane will serve plenty of them during its second annual National Rib Day celebration on Saturday, May 28.
It all starts at 11 a.m., and the first 50 guests to order a Brisket Plate will receive a limited-edition "Risk it for the Brisket" t-shirt. Don't worry if you're not one of the first in line because everyone gets a sticker.
For more information, call (225) 291-8100 or visit tjribs.com.
Overview of food trucks
The "Food Truck Round-Up at the Rowe" ​​is back, 6-8 p.m. Friday, June 3, rain or shine at Perkins Rowe, 10001 Perkins Road.
Food trucks will line up from Barnes & Noble to Kendra Scott with live music from Josiah Shillow in Town Square. In case of rain, the music moves to the Great Hall.
Participating food trucks will be Capitol Seafood, Caribbean Express, Cocina Rico, Creole Creations, Ed's Eatery 2 Geaux, Fry Dayze, Geaux Yo, Louisiana Lemonade, Ninja Snowballs, Queen Eats, Sno Juice, Taste the Flavor and That's A Wrap.
Free entry. For more information, visit perkinsrowe.com.
Large aperture
Smokin' Aces BBQ – Denham Springs will celebrate the grand opening of its new bar renovation at 5 p.m. on Friday, May 27, at 141 Aspen Square, Denham Springs.
The evening will be filled with signature cocktails, draft beer and barbecue.
For more information, call (225) 271-1112 or visit smokinaces.com.
Qn-Brew Fest
Qn-Brew from Maverick, at 4434 W. Central Ave. in Zachary, will host a Qn-Brew Fest at 11 a.m. on Saturday, June 4.
The event will take place immediately after Zachary's Farmer's Market. Festival-goers will have the opportunity to sample craft beers and craft beers from Louisiana and surrounding states. Participants must be 21 years of age or older to participate in the event. All ages will be allowed in the restaurant and the music area. Tickets are compulsory.
For more information, call (225) 570-2150 or visit mavericksqnbrew.com.
Learn to make dobergé
Registration is open for a Classic Doberge Cake hobby class from 9 a.m. to noon on Saturday, June 4 at the Louisiana Culinary Institute, 10550 Airline Highway.
Join chef Chris Nicosia to learn how to create this multi-layered cake and the story around its origins. Choose from a vanilla, chocolate, lemon or strawberry filling, all covered in a fine chocolate frosting. Finish your cake with pastry cream, buttercream frosting and a traditional design.
Tickets are $150 through lci.edu/store/Classic-Doberge-Cake-p460128006.
Steak and seafood show
Angela's Down The Bayou, 32025 La. 1, White Castle, will host its first Steak and Seafood Extravaganza at 4 p.m. on Friday, June 3.
The event will feature live music from Larry Gissmo.
For more information, call (225) 470-8026.
Gluten-free meal
Registration is open for a gluten-free meals class from 6-8 p.m. Wednesday, June 1 at Red Stick Spice Company, 660 Jefferson Highway.
Discover the ins and outs of creating delicious gluten-free meals by working with dietician Daphné Olivier. Olivier will explore gluten-free choices that support healthy lifestyles.
The menu will include stuffed pepper boats, taco casserole, shrimp spaghetti squash with an avocado pesto sauce, and unconventional brownies (black beans).
Tickets are $95 by visiting redstickspice.com/products/gluten-free-meals.
Confidence pop-up dinner
Tickets are on sale for the next Trust — Pop-up Dinner from 6-9 p.m. Saturday, June 4 at The Brickyard South, 174 South Blvd.
This dinner concept by Danny Wilson features four courses with four cocktails with one simple question: do you trust the chef? Guests will choose between two ingredient options for each dish and be convinced that what comes out of the kitchen will change their lives.
Seating will close at 6:30 p.m. The first course will be served at 6:30 p.m. without exception.
Tickets are $60 by visiting eventbrite.com/e/trust-pop-up-dinner-season-2-episode-1-tickets-343881036437.