The best things to eat at Knott's Berry Farm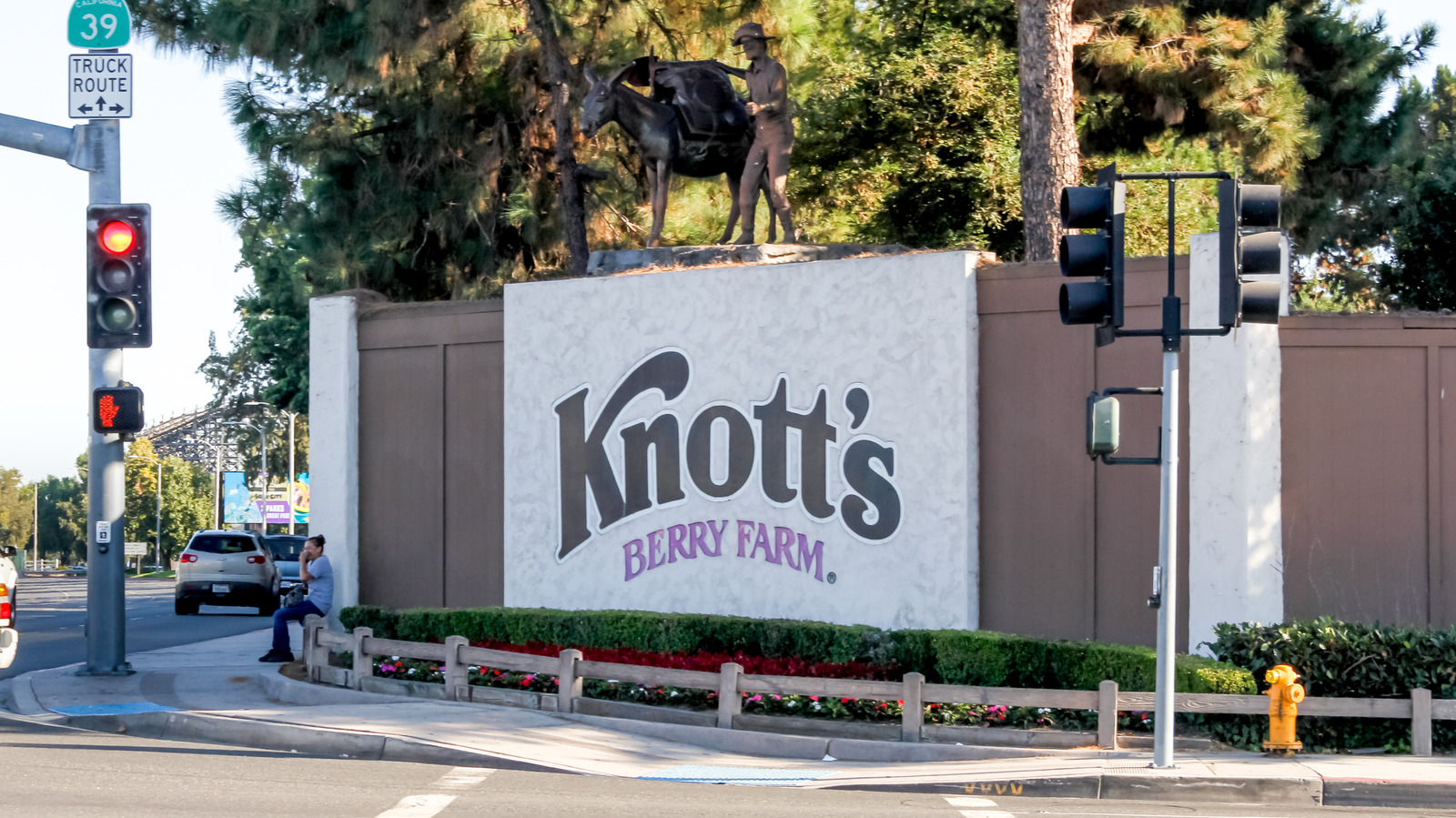 funnel cake is Knott's Berry Farm's most essential food, hands down. It's one of the theme park's best-known treats, combining common themes from Knott's menu like a Fair Food-inspired recipe, shareable qualities, and (sometimes) elements of boysenberry, into one treat. based on fried dough. Knott's funnel cakes are so popular that they are sold at several park restaurants. You can find them at Ghost Town Grub, Sutter's Funnel Cake, or Log Ride Funnel Cake, located inside Knott's.
According to Knott's, the most popular funnel cakes are made at Sutter's. "The quick-serve dessert showcase, Sutter's Funnel Cake, is home to Knott's Berry Farm's famous freshly baked funnel cakes," reads the park's website. The heart of the dessert – interconnected ribbons of powdered and fried sweet dough – is the same as the classic funnel cake recipe. But Knott's special take is the "fully loaded" funnel cake. It is a funnel cake topped with ice cream and jam, usually of the Boysenberry variety, by Food Network. There are also chocolate and strawberry filling options, but you should probably get boysenberries.
Many who have tasted Knott's "Fully Loaded" funnel cake couldn't resist getting the powdered sugar dessert again. A Yelp Reviewer wrote: "Every bite of this hot, crispy dream was better than the last. The boysenberries were so sweet, it was my favorite part with the ice cream!" another fan summed up Knott's funnel cake experience with, "The truth is, you can try eating funnel cakes elsewhere, but somehow they just don't compare."