Costco Shoppers Love Its Spicy Korean Ramen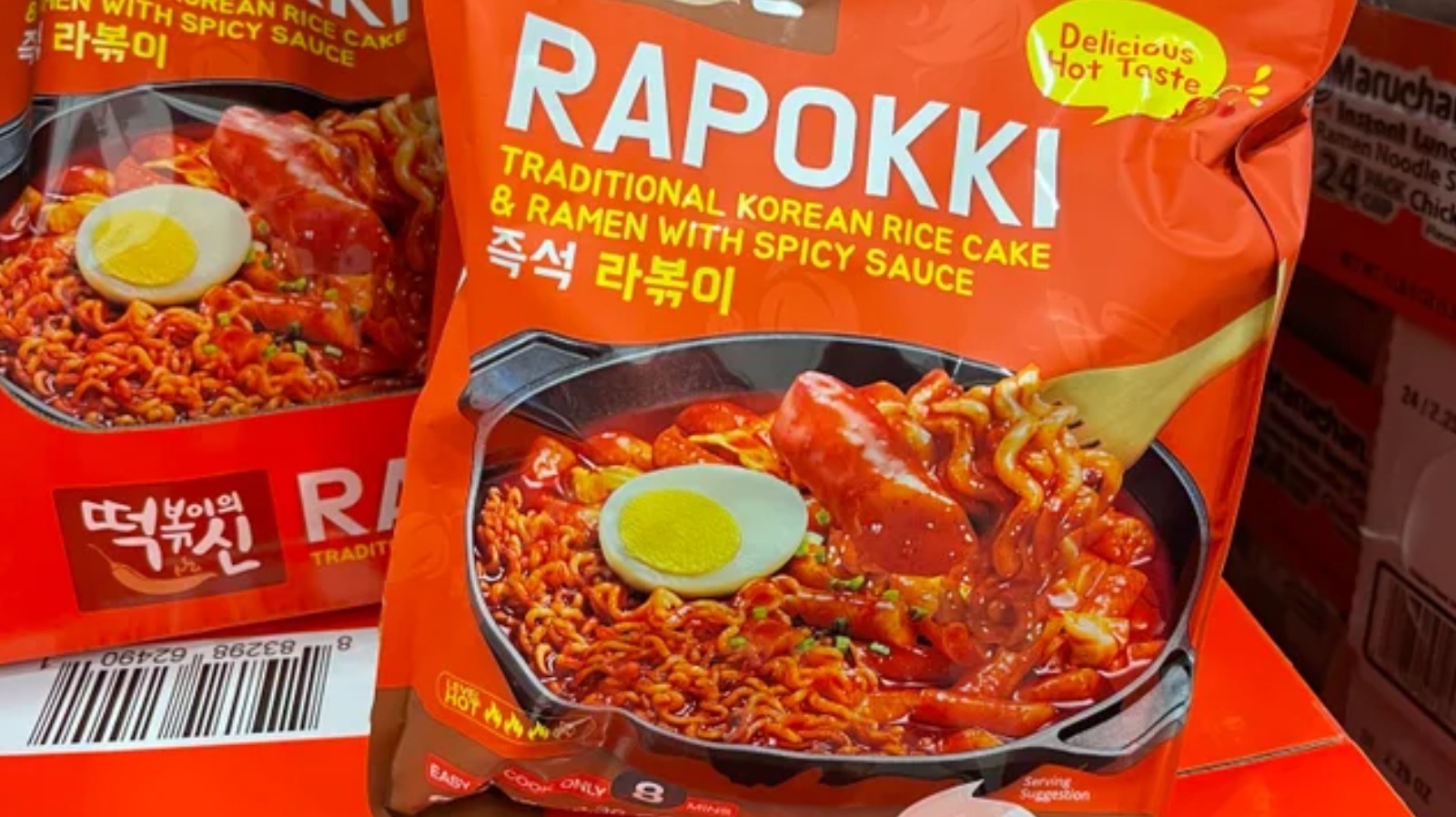 Costco's rapokki comes with the traditional toppings of ramen and rice cake in a spicy sauce, based on the appearance of the package. Reddit user u/ken0x_ recently posted a picture of the bag and asked followers who've tried it on for their thoughts. Enthusiasts quickly responded with overwhelmingly positive reviews.
According to two YouTube food reviewers who tried it about a year ago, rapokki offers noodles with a "good thickness and texture", as well as pleasantly "chewy" rice cakes with a "good taste". Redditors disagreed on the authenticity of the product (compared to home or restaurant versions of rapokki), but they generally rated it as superior to other store-bought options.
Reddit users have also shared their hacks to make instant ramen better, like adding boiled eggs, melted cheese, dumplings, or hot dog chunks or spam. While many find the dish both sweet and spicy, some perceive the heat level to be incredibly high and advise adding the sauce packet to taste rather than all at once. In summary, one satisfied customer noted that while he "can't tell how authentic the taste is", he "loved the texture, great taste and super filling" so much that he rated the rapokki like a 9 out of 10.