A look inside the legendary Caffe Positano restaurant in Apopka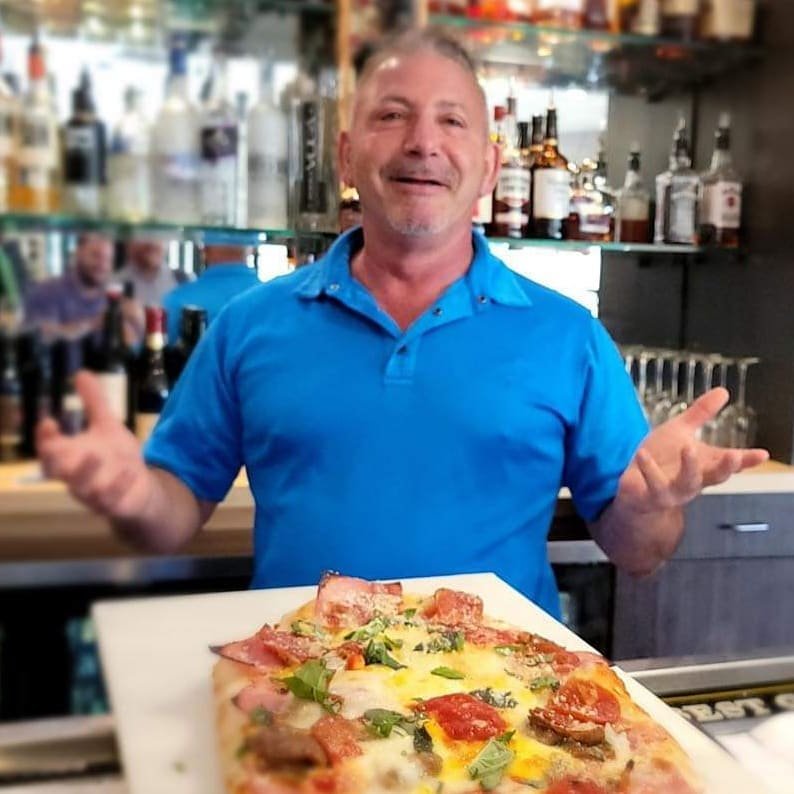 By Mitchell Russo
When it comes to sampling Italian cuisine, nothing beats a visit to Caffe Positano in Apopka; The avowed watchwords of this establishment are Passion and Perfection – which pretty much sums up a meal here.
We take a look inside this wildly popular restaurant to find out what they get so good at and what you can expect from a trip to this very special place.
A family matter
Cafe Positano is owned by four family members: two brothers and two cousins, who remain committed to bringing their guests the freshest ingredients and flavors from the Amalfi Coast.
Chef Pasquale Barbra was born and raised in Positano and has spent years developing and refining his culinary skills in various parts of Europe. Along with his brother and cousins, Pasquale has been serving fine Italian cuisine at Caffe since 1997.
Atmosphere and authenticity
Before the guests have ordered a single dish, they are already enjoying the soft, intimate and cozy atmosphere of the restaurant; the owners want every guest to have a relaxed experience and enjoy their food in a comfortable and welcoming setting.
The tiled floor and the simple wood restaurant chairs and the tables promote a vintage and rustic vibe, which is perfectly in tune with the authentic Italian dishes the chefs create for their diners.
The food
Of course, the star of the show is the food itself. Appetizers include prosciutto with homemade mozzarella, fresh garlicky black mussels and Portobello Battara. "Light plates" of grilled fish from the market, Ahi tuna with arugula salad or chicken primavera make delicious smaller meals.
For main courses, there is a tempting selection of specialty pastas, such as Penne alla Vodka, Baked Eggplant Rollatini and Penne Aum Aum. Diners can also opt for one of the chicken, veal or seafood dishes or the generously garnished pizzas for which the restaurant is renowned. Gluten-free options are also available.
The desserts are just as exquisite as the other dishes: Jack Daniels Cake, Tiramisu and New York Cheesecake are all on the menu along with a selection of other sweet delights.
The chefs here pride themselves on the fact that only freshly cooked food comes out of Caffe Positano's kitchen: nothing pre-packaged or pre-cooked is used in the meals prepared on-site each day.
Monthly specials are also offered, and another reason – as if you needed it – to drop by regularly for a visit; follow these changing dishes via the restaurant's social media accounts, where you can also see some of the mouth-watering dishes the chef has prepared, including some prepared to a specific customer request.
Caffe Positano also has an impressive cellar and the staff will be happy to advise you on wine pairings. Come take advantage of the daily happy hour between 4 and 7 p.m. for a glass of something special before dinner.
Other ways to enjoy Caffe Positano
Many of the dishes on the restaurant's menu can be ordered to go, meaning diners can experience authentic Italian cuisine – including a range of sides and appetizers – from the comfort of their own home.
Gift cards are also available so you can give someone special the gift of a fabulous date night or a quiet meal with friends. The restaurant also offers a catering service and is happy to provide delicious food at events such as weddings, parties, receptions, corporate events, etc. Menus can be fully customized based on dietary preferences and requirements, and the staff will help you plan a feast to suit any budget.
What the critics say
Tripadvisor currently classifies Caffe Positano as the number one restaurant in Apopka, according to ratings given by diners. Food, service, ambience and value for money are all cited as excellent, with waiters frequently praised for their hospitality, professionalism and friendliness.
The generous portions are also universally admired, as is the restaurant's ability to cope with large parties: careful and trouble-free service is maintained. The authenticity of the dishes is also regularly highlighted, with many diners declaring that Caffe Positano is their Italian restaurant of choice and a place where they know they will enjoy a sublime meal.
Why Caffe Positano is so special
It is the genuine passion that Chef Pasquale and his family bring to the food prepared and served at Caffe Positano that has kept this restaurant at the top of Apopka's many restaurants. For the restaurant's four owners, creating authentic Italian dishes isn't just about work; It's a way of life.
This philosophy is evident in The Pasquale Project, in which the chef, through a series of DVDs, cookbooks and monthly workshops, aims to teach those who enroll in the program how to cook exquisite Italian cuisine to impress at dinners or an intimate meal. for two. In addition to her recipes, the project also gives Pasquale the opportunity to share her culinary history and heritage, both of which are fundamental to her cooking.