Woodland and Streator Libraries offer a window to the Philippines – Shaw Local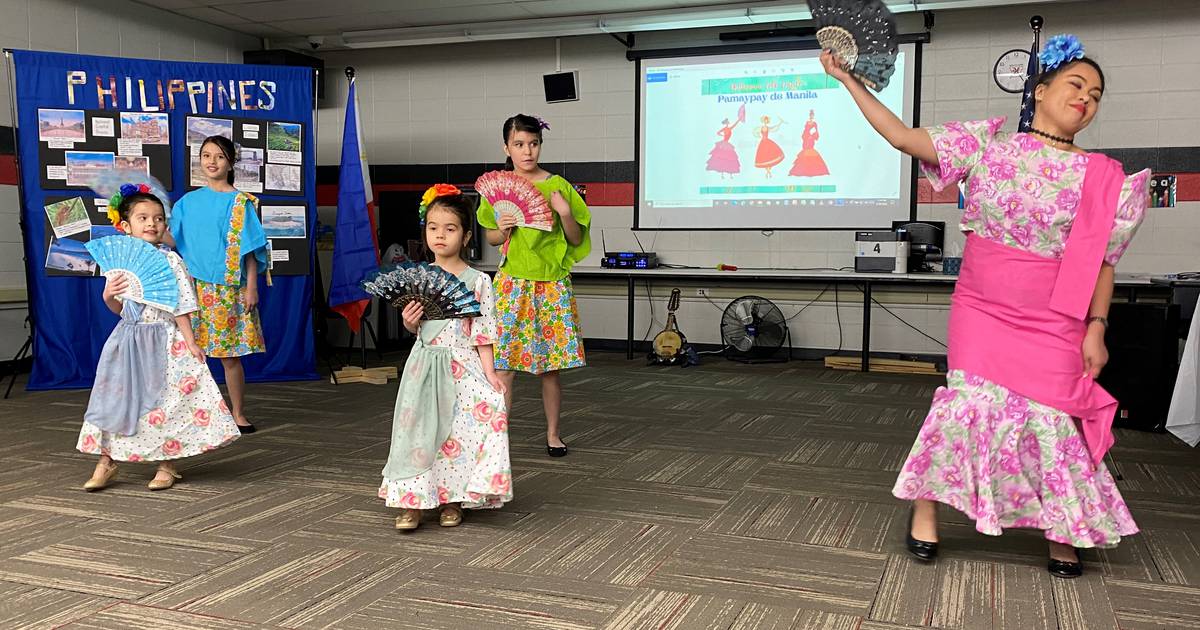 The Woodland High School library filled with music Monday night as the Woodland School Library and Streator Public Library celebrated Filipino heritage.
Philippine food, culture and history were on display thanks to the women who operate Dabarkadz Grocery, a Filipino grocery store at 201 Armory Ct. at Westgate Plaza in Streator.
Linn Sterner, one of the owners of Dabarkadz Grocery, said Philippine history needed a whole book to be as convoluted as possible, but shared that it is an island full of pride that has the second most large number of Asian immigrants.
"Everything that makes our country proud on the world stage, we take to heart," Sterner said. "We call it Pinoy Pride."
That pride, Sterner said, extends to people like Bruno Mars to professional boxer Manny Pacquiao, whose fights are shown on free TV instead of pay-per-view and treated as a national holiday.
It is an island that celebrates Christmas with enthusiasm: Filipinos start decorating in September and the decorations will not fall until the Feast of the Three Kings on January 6th.
Christmas is linked to the conversion of most Filipinos to Christianity, which occurred as part of colonization. The Philippines was a Spanish colony from 1565 and became a territory of the United States after the Spanish-American War, which led to an alliance between the two nations.
"During all these years of suffering and oppression, songs of patriotism and yearning for freedom have been written," Sterner said. "One of the most popular patriotic songs ever written is called 'Bayan Ko'. "
Mel Negray and Stella Maris Casady provided a rendition of the song on Monday along with a rendition of "Isang Lahi," another Regine Velasquez song that calls for unity among Filipinos.
Sterner said festivals are everywhere in the Philippines and unlike America, the louder the better. She said she had attended some parties that would have resulted in the cops being called had they been in the United States.
"The streets will be filled with banderitas and people from other towns will come to join in the fun and, of course, eat," Sterner said. "You don't have to be invited to come eat. Simply choose a random house and say "Maayong Pista!" which means happy birthday, and the host will feed you."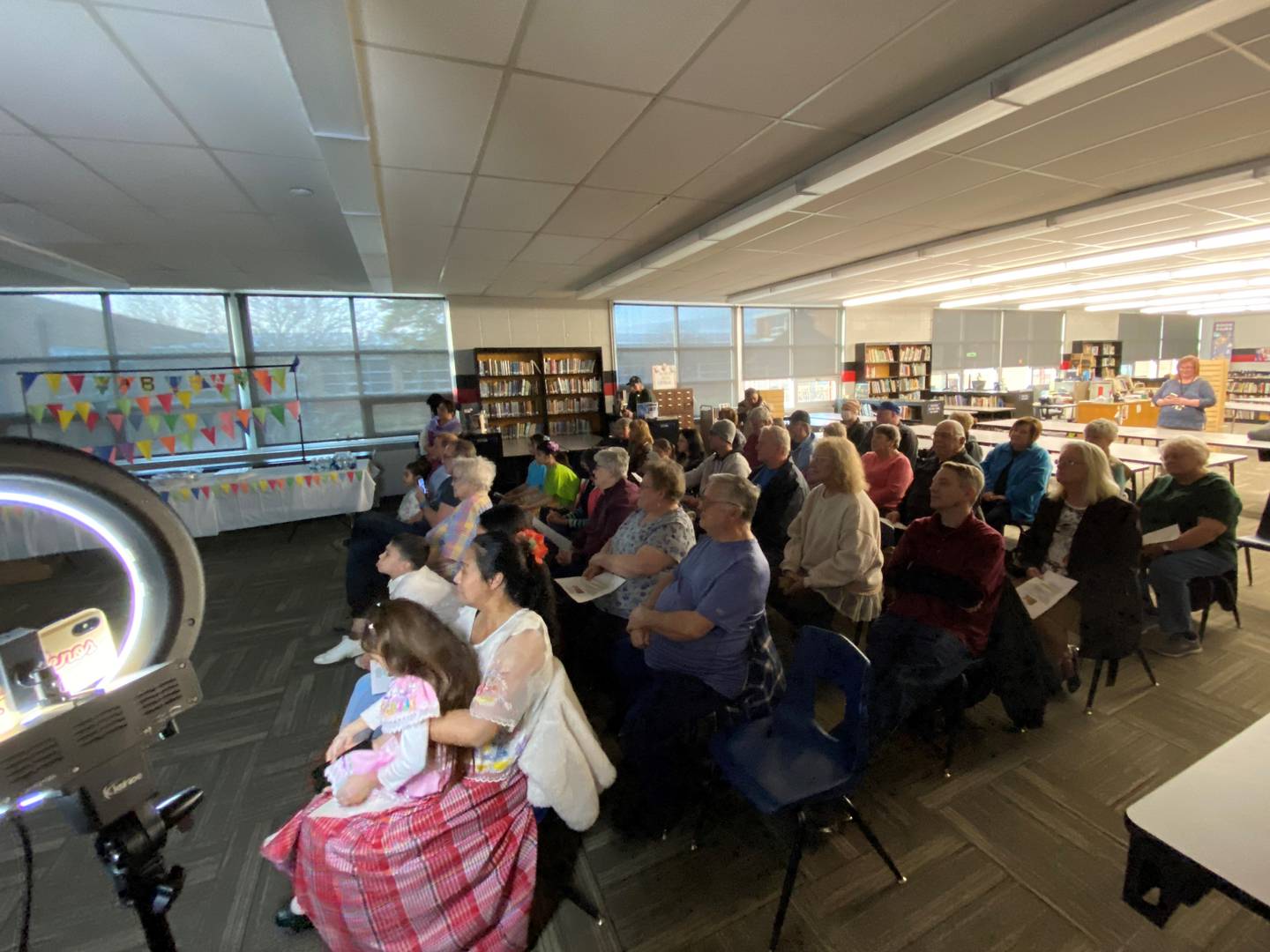 Traditional Filipino dishes, such as lumpia, which resembles a spring roll, and pancit, a pasta dish with lots of seasonings and vegetables, were served. Puto, which is a steamed rice cake, and bibingka, a baked rice cake, were also served.
The night was full of historical facts and dancing, with children performing Pamaypay from Manila and adults performing the Tinikling dance, a traditional dance that imitates the movement of the Tikling bird. Two people create a trap using bamboo that moves to the beat of the music while two others dance in and out, trying not to get caught.
Sterner said the dance requires grace, speed, technique and perfect timing, otherwise a dancer's foot will get stuck between the two bamboos.
"There are 7,100 reasons to visit the Philippines," Sterner said. "I hope one day you get there and enjoy its beaches, waterfalls, food, festivals and everything else."
The presentation was made possible by the Streator Public Library, the Woodland School Library, and the Reaching Across Illinois Libraries System grant. It was the fourth part of a Windows the World series, which also featured Mexican, Irish, and Slovak cultures, each tying to Streator.