Why should you make a meal plan for dinner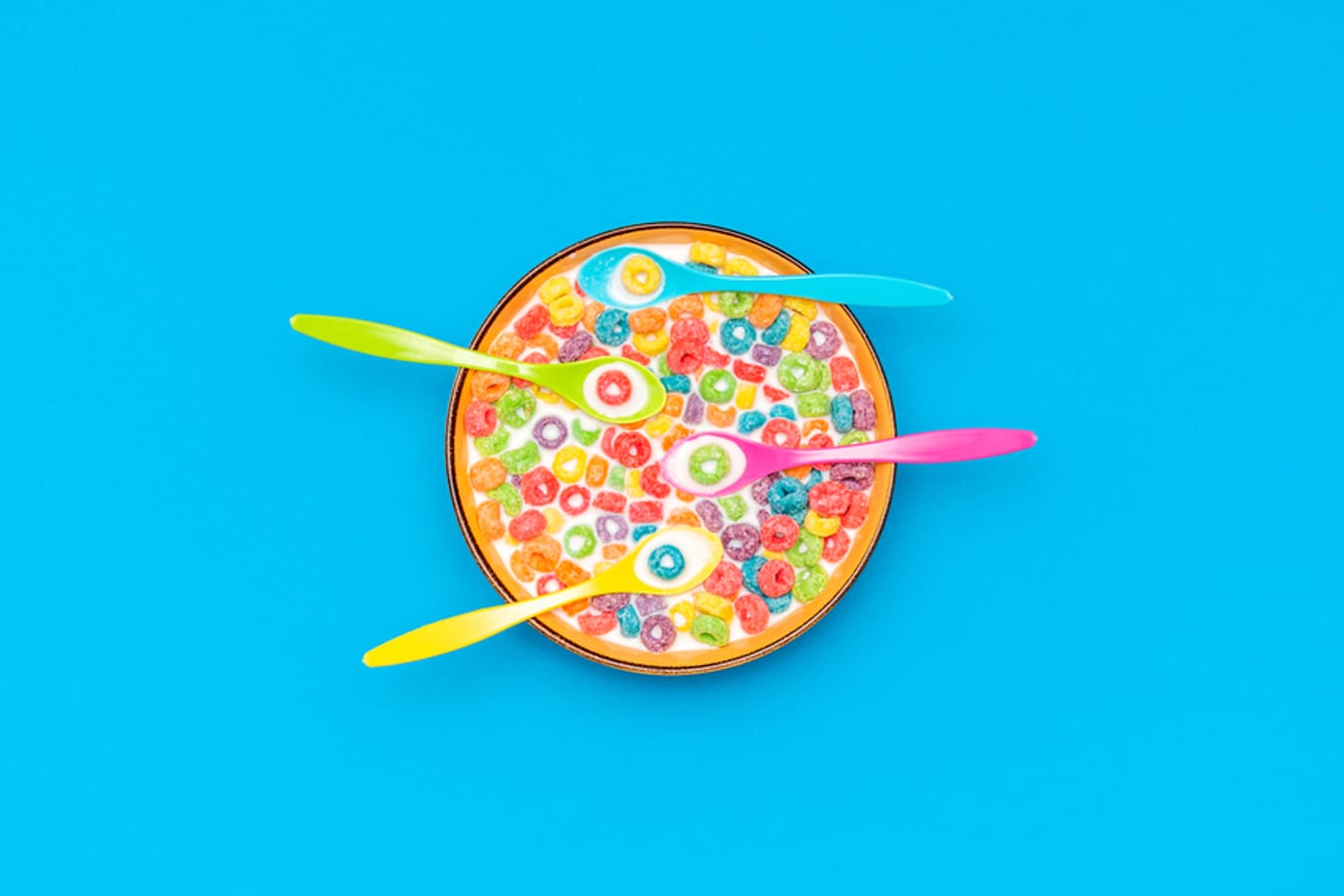 How to get started and reap the benefits of having a meal plan in place.
Mom, what are we eating? Just hearing that question causes my blood pressure to spike and my heart rate to start racing!
"Ahhh, what should I make for dinner tonight?" you ask yourself. You start looking in the fridge, open the freezer, realize there's not enough time to thaw anything, and you still have dinner on the table at a normal time. This is pasta! Still… Wouldn't it be nice to have a fixed menu, a plan, a kind of table that you could just look ahead and know exactly what you're doing when? This is where a meal plan comes in.
So what is a meal plan? A meal plan is a personalized table where you fill in all the meals you plan to prepare each day. It can be a dinner-only chart, a lunch and dinner chart, breakfast, lunch and dinner, and can even include the kids sandwiches for school. The key is to customize it so it works for you and your family. Having a meal plan is great because
The afternoon and evening will go much easier. If you know what you're cooking for dinner, you can plan ahead. If something needs to be thawed, it can be thawed in the morning or even the night before. You can start making dinner earlier in the day and dinner can be ready to serve when you

want to

to serve it instead an hour or two later. If dinner is ready on time, chances are bedtime will also be on time.

You can save tons of money on groceries! You won't need to buy all those useless items you think you "might" need in case I want to do this or that. And, you won't be running to the much more expensive local grocery store anymore because with a meal plan, you'll know in advance exactly what you need to buy (and you can just buy the same things every week, making the groceries so much easier!)

You will be a calm and smiling mother! As mothers, doesn't "what am I going to feed the children" occupy a lot of our thoughts throughout the day? As those afternoon hours head into 5 p.m., don't we get that panicked, "what am I going to serve for dinner?" When we have a meal plan, we can feel calm and relaxed knowing we have a plan.
So how do you make a meal plan? The first thing to do is decide what you want your chart to look like.
Will it be a one-week board, serving the same meals each week, or a two-week board allowing for variations?

Will the board be for dinners only or will it also include lunch? Maybe breakfast, lunch and dinner? School meals for children? Snacks ?
Once you've decided what you want your chart to look like, you can get started. Draw it by hand with pencil and ruler or you can download and print this version of the dinner here on Between Carpools.
The next step is to write down all the meals your family likes. This is the perfect time to get your kids involved. Ask THEM to write down all the meals they like. Another advantage of involving them is that if they participate in the development of the table, they are more likely to eat the meals afterwards!
Next, ask a few friends/relatives to each give you two of their favorite easy-to-make meals. Tell your kids to ask their friends too. Make a complete list of realistic, easy-to-prepare meals.
Now that you have a list and you have an empty board, grab a pencil (so you can erase and redo) or open a template on the computer and you're ready to get started. Start plugging in different meals on different days. It's a bit like a puzzle to know which meal to put on which day. On days when you work or work longer hours, stick to quick and easy meals. Save the meals a little more complicated for the days when you have more time.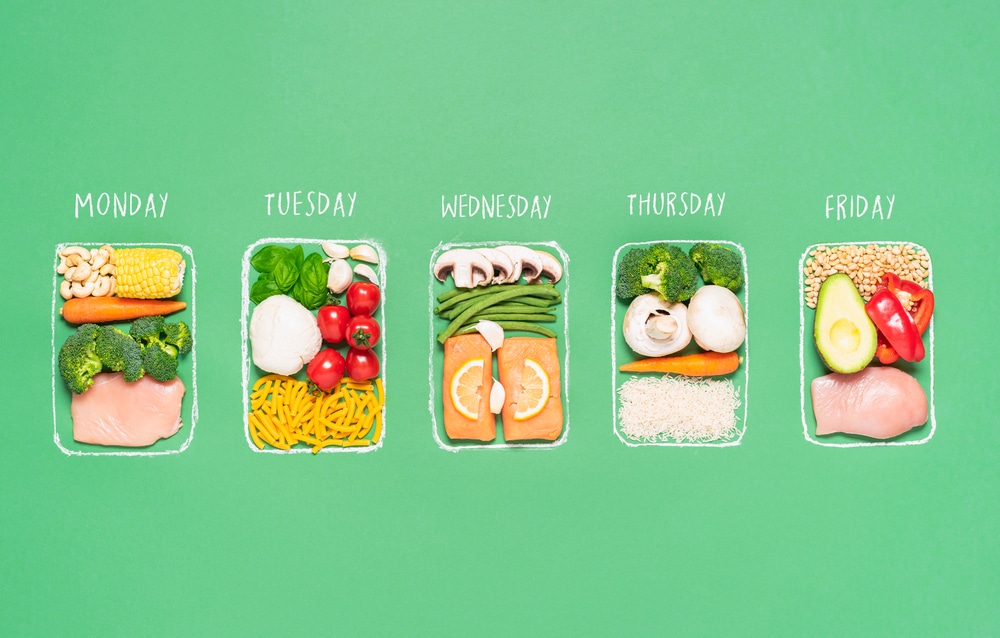 Now that you have a complete chart, stick it somewhere you can see it every day and you're ready to go! Think of it as a work in progress that you can always modify or adjust.
Fine mouths? Do you have one or two (or all!) children who never seem to like what you do?
Did they like what you served last night? Maybe you can do a little more and save it for that kid for the next night.

Have a standard backup that does not include preparation. Here are some ideas: Tuna crackers, peanut butter rice cakes, cereal and milk.
Instead of getting mad at the child for not liking the meal, accept in advance (right now!) that we all have different tastes and tastes. No need to judge, belittle or make a child feel bad. In a neutral voice, offer them their alternatives.
Unexpected circumstances? You have your meal plan ready, but what happens when one day your child wakes up sick and you spend all day with that child running to the doctor? You no longer have time to do what you had planned! Or maybe you I woke up sick and you have no energy left to cook a meal! Now what??
Always have a backup plan for days like this. It could be a meal that you make ahead and freeze, it could be a ready made frozen meal from the supermarket that you save for days like this, it it can even be cereal and milk! Either way, having a plan ahead for days like this reduces anxiety and helps you stay calm and in control.
In fact, having a plan for anything, any project that we do takes away unnecessary anxiety and stress and replaces it with feelings of confidence and calm.
So the next time your child asks you, "Mom, what are we eating?" just smile and calmly tell her, "Just look at the board, honey."
FOR EXCLUSIVE CONTENT AND A LOOK BEHIND THE SCENES, BE SURE TO JOIN OUR WHATSAPP STATUS HERE. JOIN OUR WHATSAPP GROUP AND WE'LL LET YOU KNOW WHEN A NEW POST IS UP!