Welcoming Belfare to the Petaluma food scene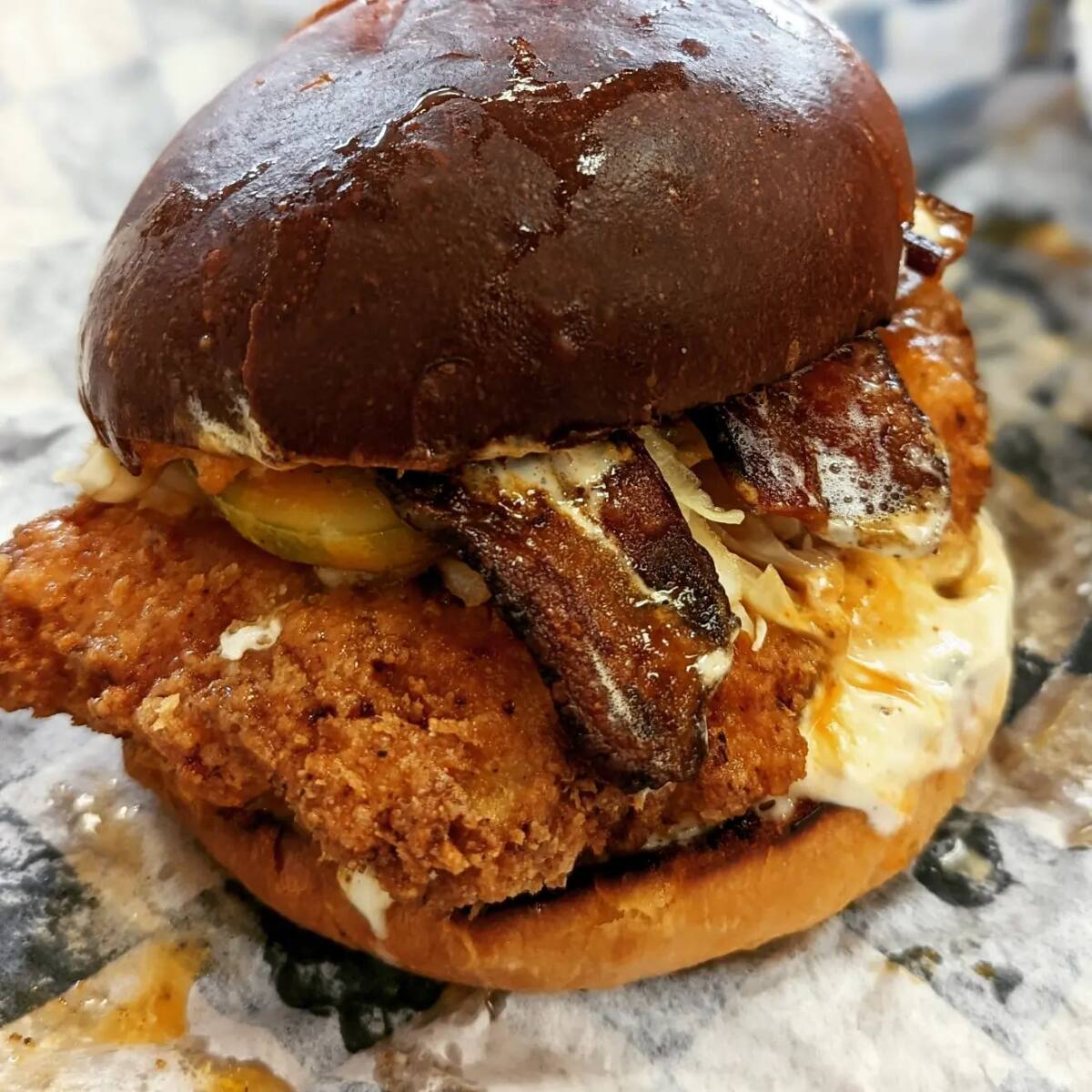 Moving on to the all-sweet side, Nom Nom Cakes (nomnombaking.com) has pre-orders for traditional pies, Thanksgiving variety packs, and fall cookie kits. And in the spirit of thanks, Nom Nom has included a thank you to our foodie community for all the support. "We appreciate all the support for our local small business and can't wait to make your vacation a little sweeter!" I know that sounds corny, but I for one appreciate that local businesses recognize that we all have choices, and many of us choose to support local makers.
Spoonful of Sugar (spoonfulofsugarpetaluma.com) offers local, organic Thanksgiving pie with an order deadline of Nov. 22, and for just $5 you can have them delivered to your home on Thanksgiving morning.
Finally, The Mad Sicilian (themadsicilian.com) has brought back its "Holy Cannoli Holiday Kits" for pre-order for Thanksgiving. They offer original, pistachio, pumpkin spice, and turtle, each for $20. Order by calling them at 766-8600 for pickup Nov. 22 or 23.
Thanksgiving Meal Options
Although restaurants often only decide at the last minute whether they will be open on Thanksgiving Day, several have already committed, including Central Market, Risibisi and Dinucci's in Valley Ford. Usually Rancho Nicasio is also open for the holidays, but their website doesn't say anything yet. And don't forget the Lumberjacks, who make a great, affordable Thanksgiving dinner. Many Petalumans were saved by the Lumberjacks last year when April Pantry (which is no longer in business) ran into trouble with their pre-order holiday dinners. Pete's Henny Penny has also helped some of those stranded diners and will be open until 3pm on T-Day with dine-in (reservations recommended) and take-out.
I just confirmed with Tolay, located at the Marina Sheraton, that they will be open on Thanksgiving Day and should be offering a special menu soon on their website.
Finally, Café Bellini has posted its Thanksgiving Day menu online, with service starting at noon, which will be either oven-roasted turkey with all the trimmings, or herb-crusted prime rib, mashed potatoes with garlic, seasonal vegetables and au jus. We have dined on this chef's previous Thanksgiving dinners and been very impressed. Funnily enough, even though Thanksgiving is my favorite holiday, I tend to prefer non-traditional food on that day, so the herb-crusted prime rib is fine for me. I guess it's just the celebration of food and family that warms my heart, no matter what the food ends up being.
Snowballs
I missed the last two Mariapilar Ice Creamery rolling door sales due to travel, so I'll be sure to do it next, which is Friday, November 18, 4-7 p.m. However, this sale won't have its normal Saturday timeslot, so to make up for that, Pilar is offering a rare opportunity to pre-order ice cream and have it delivered the day before Thanksgiving. And if you're one of those people who says ice cream is only for summer, number one, I don't think we can be friends; second, if you've ever offered ice cream to your Thanksgiving or Christmas guests with dessert, you know that's not true; and third, Icelanders love ice cream. Then again, in a climate like Iceland, they say if they had to wait for warm, sunny days to eat ice cream, they would never be satisfied.
As a special treat, Mariapilars has brought back their nostalgic snowballs, which will also be available for pre-order. Personally, I'm with Tallahassee (Woody Harrelson's character in "Zombieland") when I'm looking for Twinkies after the zombie apocalypse, but I only find Snowballs, "I hate coconut. Not the taste , consistency.
However, I know there are a lot of snowballs, and since November 18 is my birthday, I will definitely visit Pilar in order to stock our freezer for the holidays, even if that night I will enjoy my birthday . ice cream cake from the very talented owner of Baskin Robbins, Samantha Meehan. Every year she asks me if I want something different and every year I leave the details of the design to her, as long as it's a pig dressed in lederhosen sitting next to a mug of German beer – Oktoberfest style. You can learn more about this pig cake on Petaluma360.com but imagine this – isn't this the biggest pork cake Sam has made for us.
Holiday gifts
Una Vida posted a special thank you to Amber Balshaw and Preferred Sonoma Caterers for helping bring a little more holiday joy to families facing food insecurity. Amber and her team are used to donating food to those in need, but making and donating 50 pumpkin pies for Una Vida's November 15 food giveaway takes it to a whole new level. As we all think about giving during the holidays, let's also keep in mind local businesses who are also going out of their way to donate and try to support them when we can. As they say, "buy local, or bye local".
Email Houston at [email protected] with questions/comments.