Tin Kitchen: Weston's Scratch Kitchen Features a Texas-Style Grill | Northwest Missouri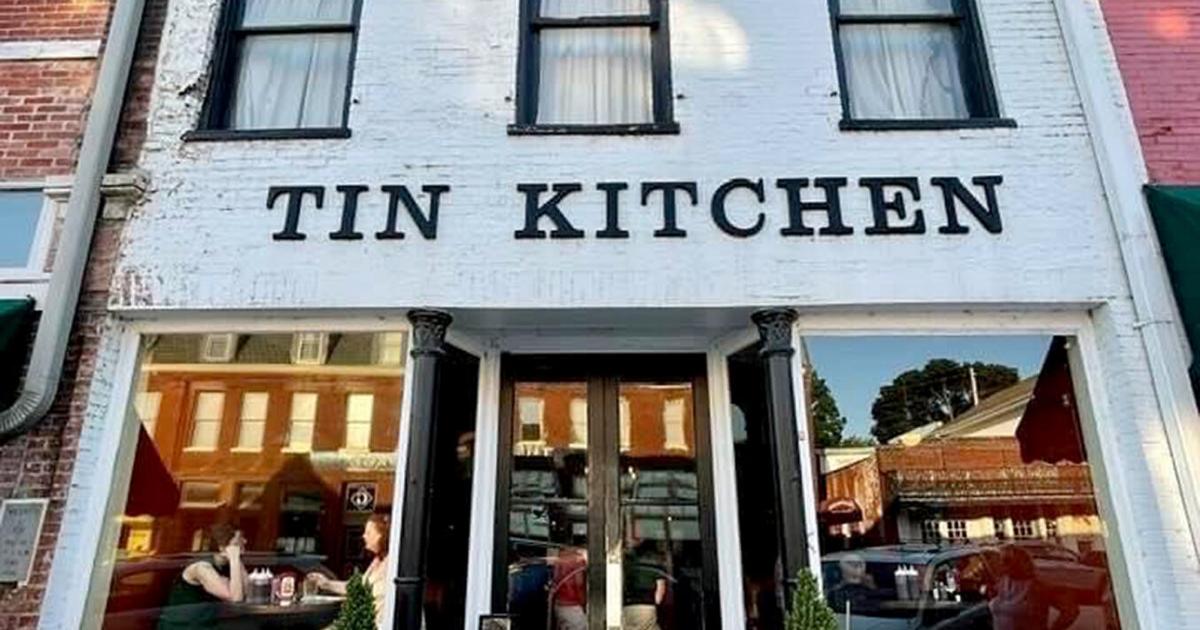 Sean, Barbara and Kathleen O'Malley opened the Tin kitchen in 2014 with a vision to bring a new idea to Weston.
Growing up, the three O'Malley siblings saw their parents running a restaurant in the 1970s and decided to continue the family tradition by opening their own.
"We thought it would be a good fit for Weston with good prices and variety on the menu," Sean O'Malley said.
Known as a Southern smokehouse, the O'Malleys operate out of the old Rumpel Hardware building on Main Street in Weston's historic downtown district. Built in 1842, it retains the original pressed tin ceilings and walls.
Tin Kitchen has brought Texas-style smoky barbecue to town, with an emphasis on smoked meats like pork, chicken, ribs and brisket, all seasoned simply with salt and pepper. Burgers and grilled meat sandwiches are also available.
The restaurant pays special attention to trimming, prepping and cooking the brisket, O'Malley said.
"We spend the most time on the chest," he said.
What makes their cooking process unusual is that they cook the entire brisket or "packer" – the two pectoral muscles of the cut of beef – before separating them.
Baking a packer requires more attention to time, topping and temperature than baking half at a time, O'Malley said.
Additionally, Tin Kitchen offers salads, including the signature TK salad, a starter with mixed vegetables, and a barbecue that customers can top with the sauce of their choice.
All dressings are handmade in the restaurant – including ranch, blue cheese, balsamic dressing, poppyseed and house dressing.
Also on the menu are classic Southern sides, such as baked beans, coleslaw and mac and cheese.
Tin Kitchen also offers a dessert menu with homemade baked goods: chocolate espresso cake, banana pudding and varieties of pies including coconut cream, chocolate pecans and lime.
O'Malley said they're lucky to have a consistent baker on staff who can follow her mother's dessert recipes with precision.
Tin Kitchen also has a full-service bar called TK2 – The Public House, with craft beer and a cocktail menu that lists specialty drinks like Missouri mules, palomas, and old-fashioned.
O'Malley said the bar is now used primarily for additional seating, and they are looking to increase capacity through a renovation that would add enough space to accommodate around 80 additional diners.
Tin Kitchen also offers a full catering menu for large events such as weddings and graduation parties.