The Ingredient Swap That Will Dramatically Improve Your Banana Bread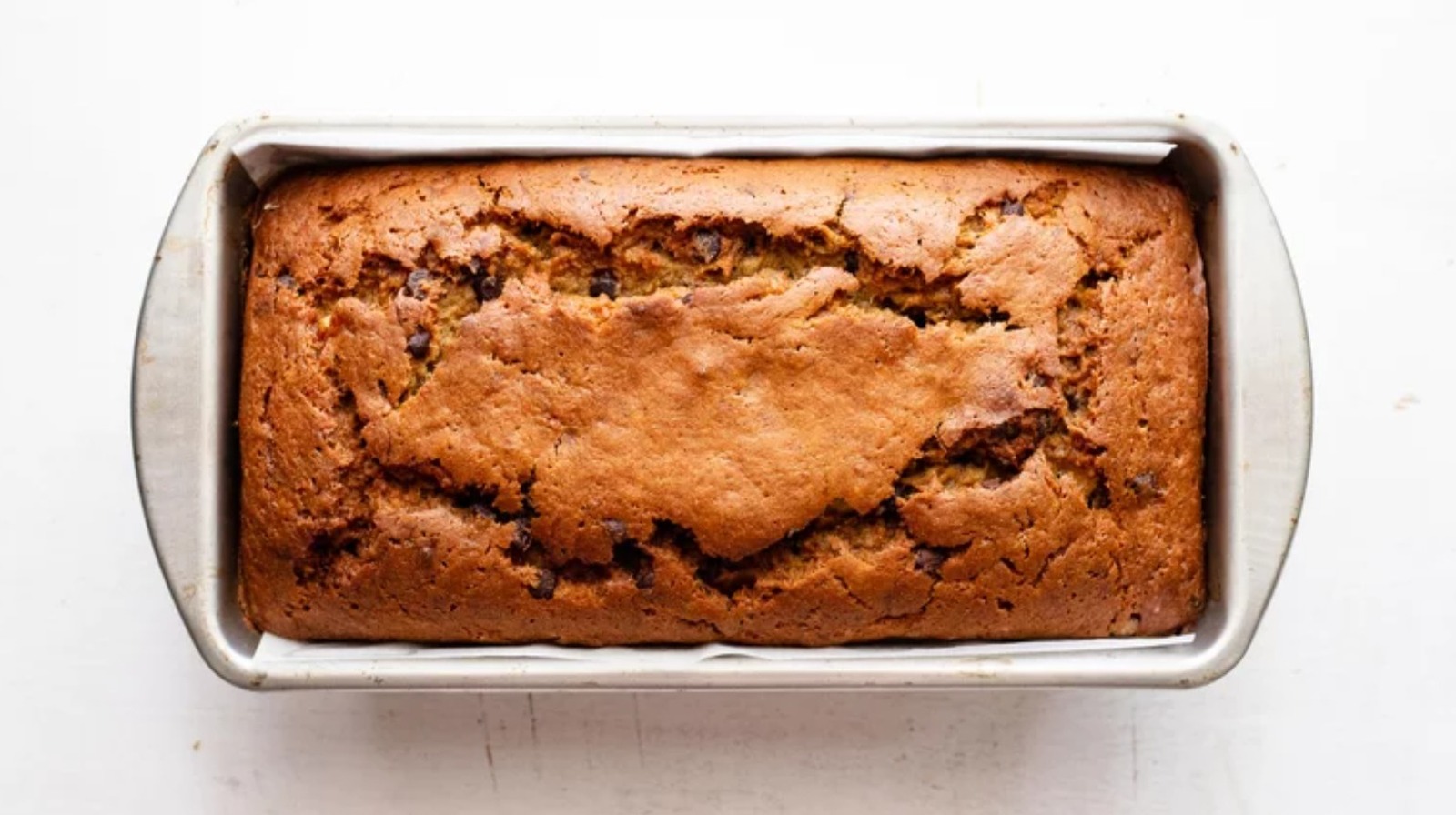 According to recipe developer Sher Castellano, olive oil makes banana bread taste better. Banana bread lends itself well to nuts. And when it comes to any baked recipe where nuts usually belong, olive oil adds a splash of flavor. "I think the hazelnut [flavor] olive oil lends itself perfectly to a baked product used to containing nuts," says Castellano. And she's not the only one to think so.
It is assumed that butter makes cakes taste better than olive oil. But Epicurious finds that this is not the case in recipes containing spices, nuts or vegetables. Indeed, olive oil gives flavor to some cakes better, especially anything containing chocolate. Furthermore, not only is the oil much more convenient to use than butter which often requires melting, but it also improves the texture of baked goods tenfold (via The Washington Post). If you want your banana bread to be wonderfully moist, tender, and fluffy every time, olive oil is your answer.
Butter is also used to make baked goods increasingly dry as they are left out. Olive oil, on the other hand, not only keeps baked goods soft and moist, it also intensifies their flavors and textures over time, much like fine wine. So when using a banana bread recipe like this, which can be made ahead and kept on the counter for up to three days, consider replacing the butter with olive oil.