The Ina Garten hack that will change the way you frost the cake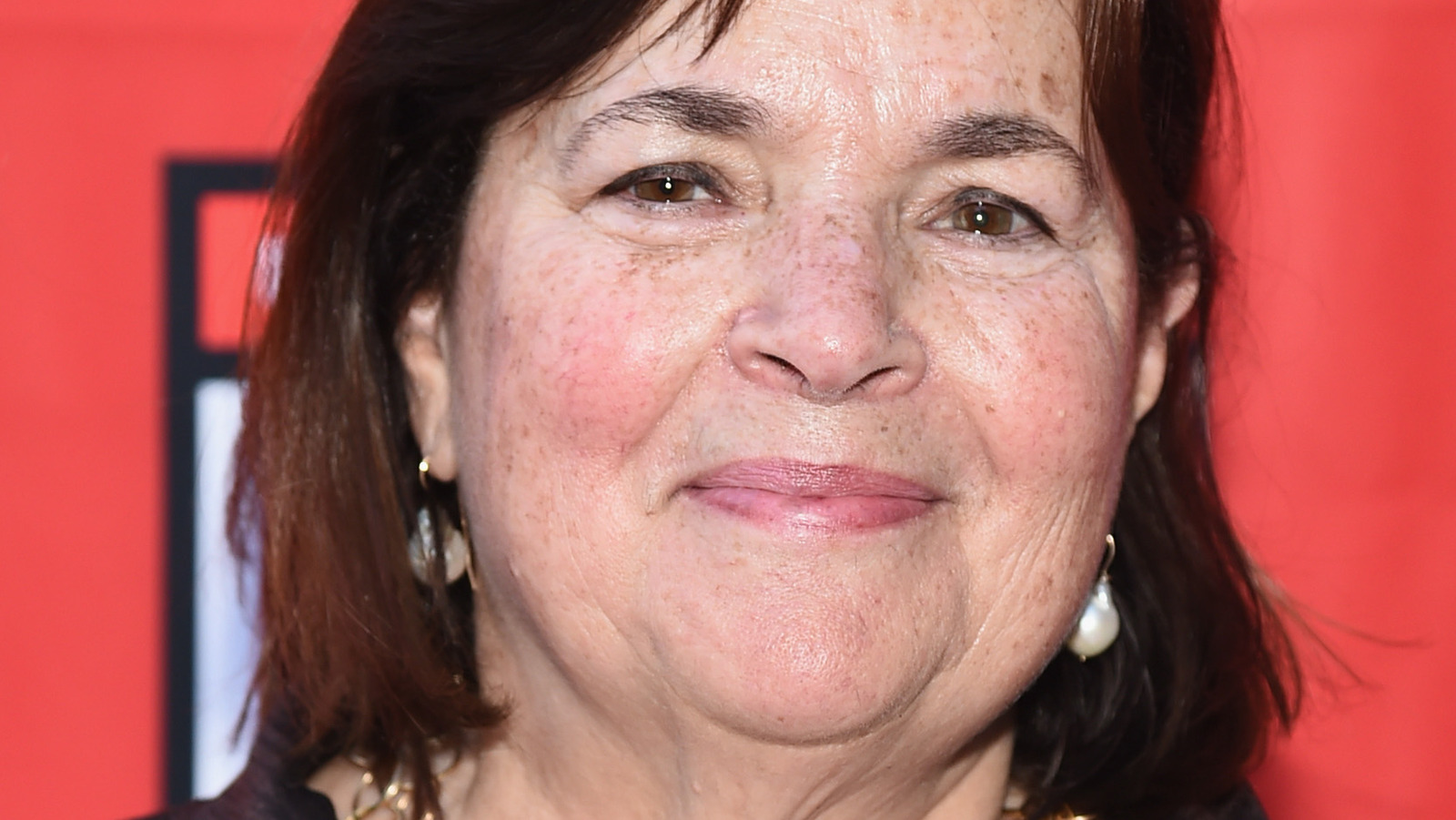 Posted on YouTube, the video shows Trent Pheifer assembling one of Ina Garten's most difficult recipes, a cake version of Boston Cream Pie that features two sponge cakes, simple syrup, pastry cream and chocolate ganache. Under Garten's guidance, a well-prepared Pheifer learns how to carefully frost a cake, plus a few other tips Garten had up his sleeve (via Kitchn).
Once all the components are prepared, Pheifer begins by cutting the cake layers in half. To even out the layers, Garten advises using a few toothpicks evenly spaced along the edge of the cake rounds to guide your knife as you cut. No more unbalanced layers! Each layer is brushed with simple syrup, giving the cake extra flavor, a trick Garten learned from pastry chef Christina Tosi of Milk Bar, and then a dollop of pastry cream.
Before filling the cake with ganache, Garten advises cutting sheets of parchment paper into squares, then diagonally into triangles. The long side of each triangle is tucked between the cake and the plate, overlapping the entire cake. Pheifer then pours warmed ganache over the top of the cake, allowing the chocolate to drip down the sides. Once the ganache is set, a paring knife is passed over where the cake meets the paper before removing the parchment (and drippings), leaving your plate clean. This trick also works when frosting a cake with buttercream.
Before signing off, Pheifer introduces Garten to her boyfriend, to which Garten adds, "If you cook, a man will show up," dropping the mic and exponentially increasing how much we love him.