Short and sweet cakes take flight | News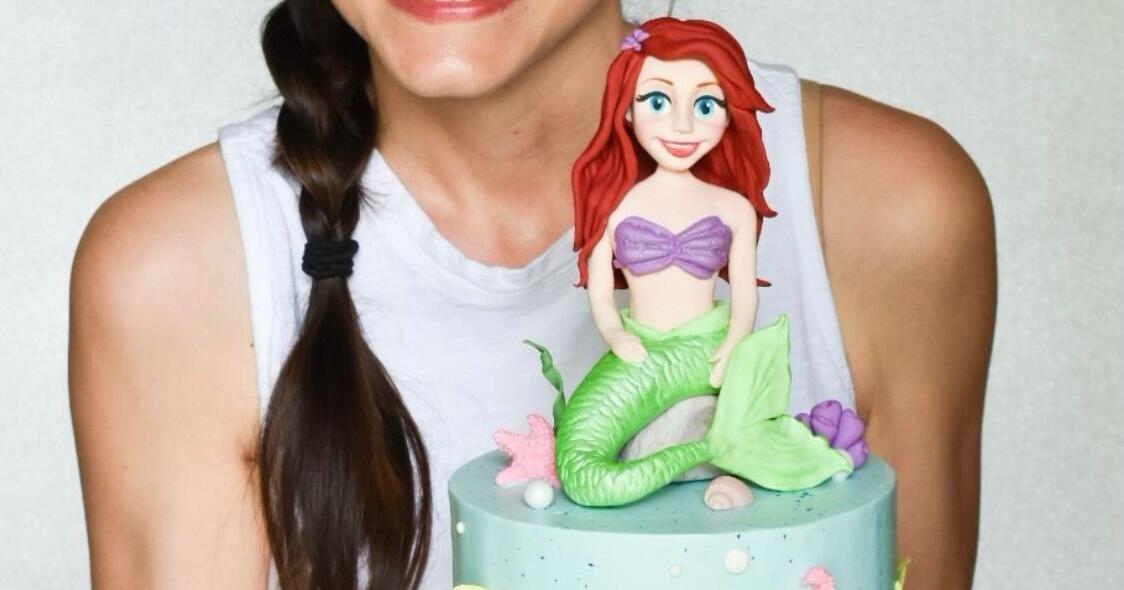 Kristi Short, from Bellefonte, said faith drove her through the pandemic and resulted in the creation of her own bakery – Short and Sweet.
Short gives her husband, a grounds superintendent at Bellefonte Country Club, credit for helping her choose a name, but gives God credit for everything else.
Short is from Elliott County and her husband is from northern Ohio. They met at Morehead State University.
After living in Lexington and Asheville, they are now quite settled in the area, but things haven't always been "settled" for Short, especially during the pandemic.
Short's aunt was a successful baker in West Liberty, but Short herself never went to baking school or received any formal training.
"I always thought it was really cool that she did cakes, especially a lot of wedding cakes," Short said. "I've always loved cooking, but I've never done anything like it."
That changed in 2020 during the COVID pandemic, she said.
"I was scared out of my mind," Short admitted, and said she was praying for something to ease the stress and worries everyone was feeling during this time. Then an idea came to her, she says.
"It came out of nowhere, and I know it wasn't my idea because I had never been into anything like it and had no training," Short said.
She started "playing" with fondant, she said, because the molding looked a lot like the Play-Doh every kid played with, and she and her kids always did a lot of crafts at home. .
"Then I thought 'that's pretty cool,' and it kind of took off from there. I did things for friends and neighbors, and then people started asking me to do some things.
Once things took off, Short said she even created a Facebook page to share what she created and for people to place orders with her.
"It's been a blessing," she said. "And I know it's something that God put in my heart to do."
Short and Sweet exclusively bakes and decorates cakes.
"What I love doing the most is top hats," she said.
Six-inch cakes are its main seller, and often these can be made with multiple layers. "People ask for all kinds of crazy flavor combinations," she laughed. "But I try to stick to what I know tastes good as much as possible."
There is a list of flavor combinations that Short says she recommends to her customers, but they have the final say.
"Sometimes they ask about flavor combinations, and I tell them I kinda don't mind trying, but maybe I don't know how those flavors will work together yet," Short said. "They'll be nice either way, but you want them to taste just as good."
Personalized cakes for the holidays are what she loves to do, Short said.
"I love to bake, but I really like to do the decorations and decorate the cakes with the decorations as centerpieces," she said. She decorates with icing, paints with edible paints and pipes flowers and other decorations on her cakes, she said.
Short said she limits fondant to her decorations and does not cover the cake itself with fondant. Instead, she prefers to use buttercream.
"It's really relaxing to work with buttercream and get those smooth edges," she said.
Short said she's "booked" right now, but encourages anyone interested in having a cake made to message her on Facebook.