Riverwalk Hugman's Oasis tiki bar now offers small bites menu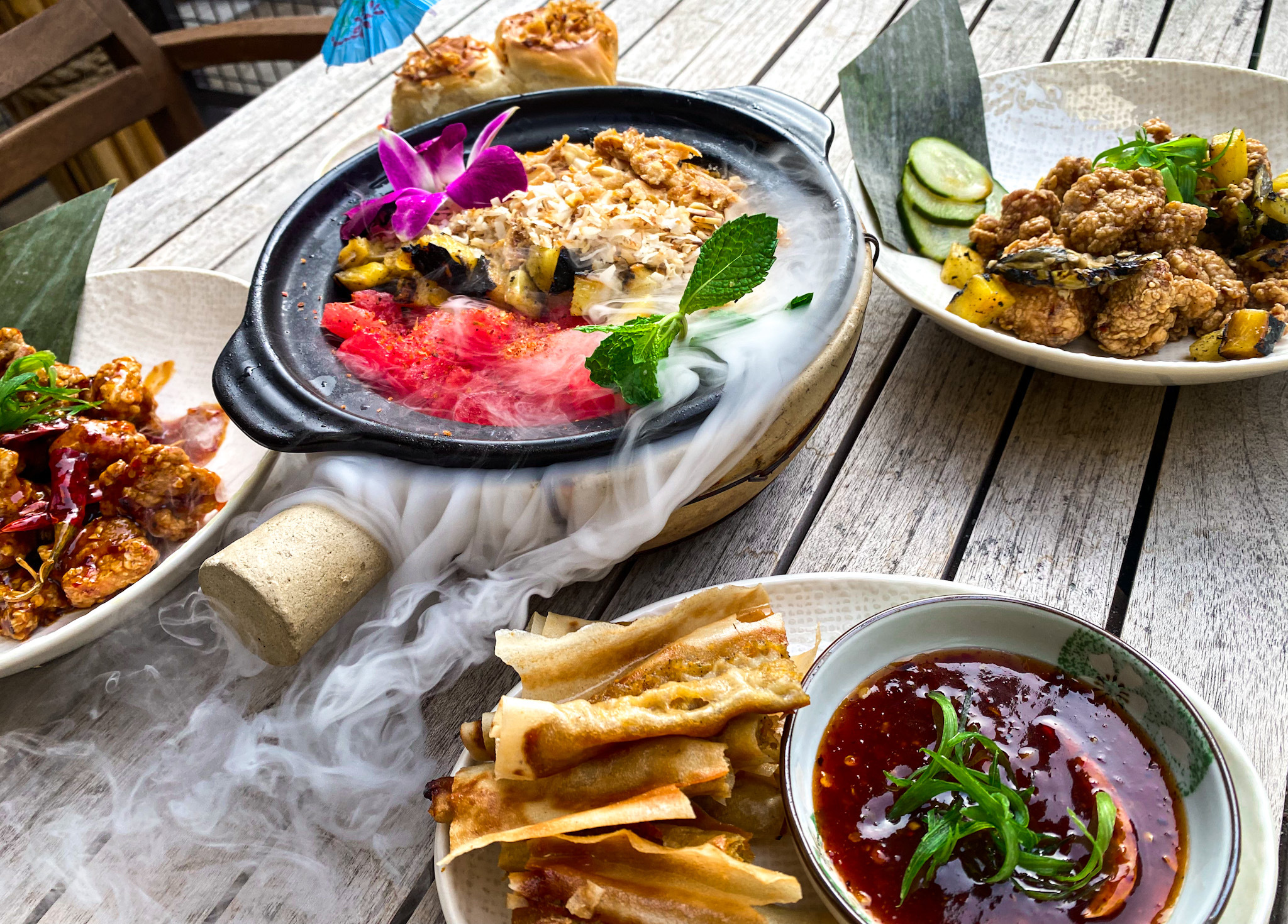 Since opening in April 2021, Hugman's Oasis has created an escape from the ordinary, like most island-inspired hangouts do, with spectacular tiki drink presentations and warm hospitality. Now the Riverwalk bar also offers something to eat.
Hugman's Oasis recently launched a small bites menu to complete the experience. Curated by celebrity chef Teddy Liang, the menu features appetizers, pork and chicken entrees, and desserts.