Pumpkin Apple Butter Muffins Recipe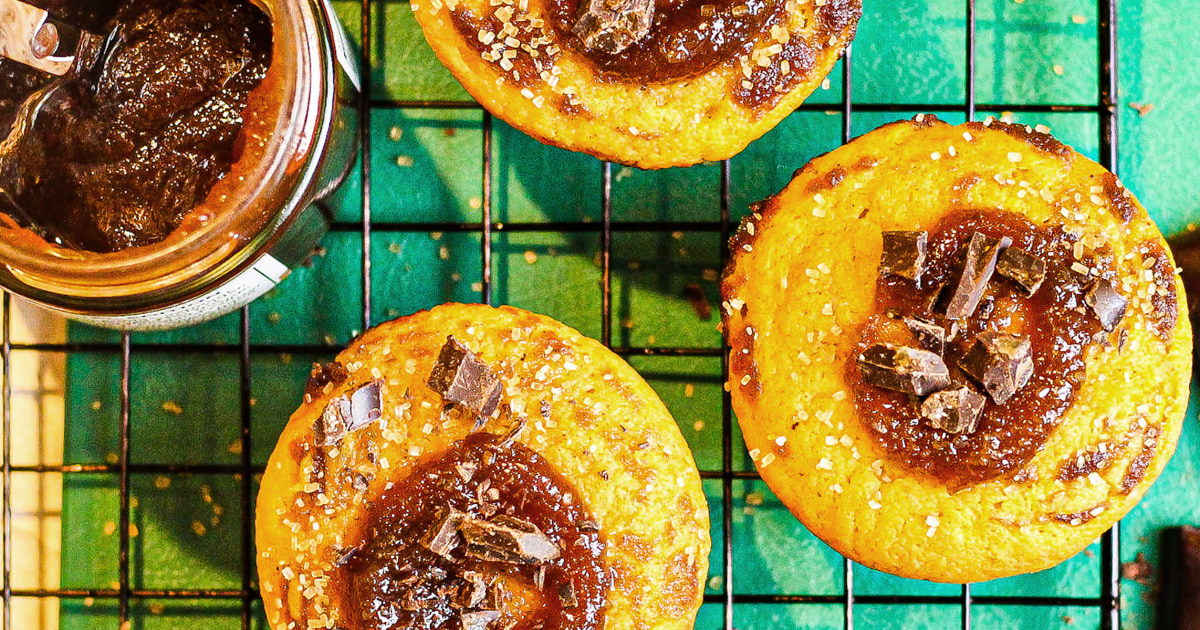 Chef's Notes
Make-ahead treats like muffins often come in handy for those days when I need a quick breakfast on the go. These soft and moist muffins are inspired by the flavors of fall. I hate having to choose between apple or pumpkin desserts in the fall – so these muffins combine the two, creating the perfect pairing. And when making muffins seems too laborious, this recipe works great as a cake.
Stock advice: Store muffins in an airtight container, in a single layer at room temperature, for up to five days to ensure they stay fresh.
Preparation
1.
Prepare a 12 muffin pan with muffin cups and set aside. Place the oven rack in the center of the oven and preheat to 350 F.
2.
In a large mixing bowl, combine the flour, baking powder, baking soda, salt, cinnamon and nutmeg.
3.
Using a stand mixer with the paddle attachment or a large bowl and spoon, cream the butter and sugar together for 3-5 minutes, until soft peaks form. Add the egg, vanilla and pumpkin purée and continue mixing. While mixing, pour in the milk and 1/4 cup apple butter.
4.
Spoon 1/3 cup batter into each muffin cup and bake for 25-30 minutes, until golden brown and center is set.
5.
When done baking, top each muffin with a teaspoon of apple butter, about 1/4 cup total.