NLHS senior 'stand firm' | New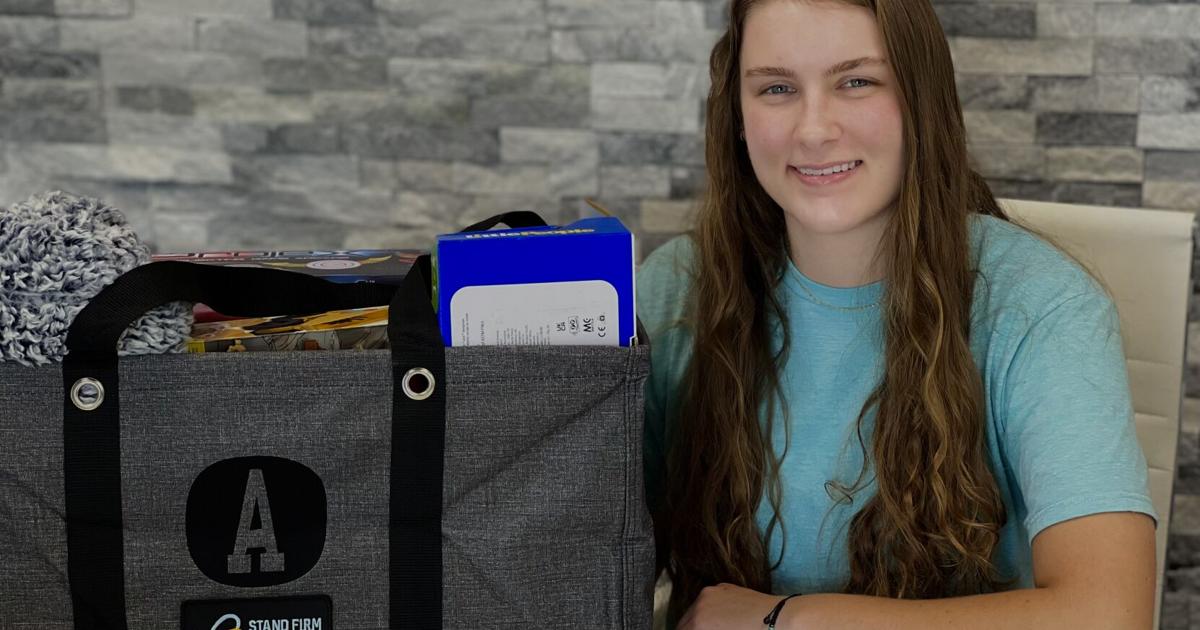 LINCOLNTON — Carly Correll was just seven years old when her brother, BJ Correll, began his battle with one of the most curable forms of childhood cancer – acute lymphoblastic leukemia (ALL). It's a fight he fought for three and a half years but didn't win.
"I didn't understand how bad it was at first," she said.
BJ fought the battle with ALL until February 20, 2016, his oncologist said there was really nothing else they could do other than palliative treatment. BJ was released and went to hospice. The family explored an alternative treatment, but by then it was too late for it to be effective.
BJ celebrated her birthday at home with "more cake than you could eat." He died two days after his 15ebirthday. Her sister was 11 at the time.
Six months after his death, his mother, Michelle Love, established the Stand Firm Warrior Foundation to support pediatric cancer research focused on alternative treatments to chemotherapy and radiation therapy.
The mission of the foundation is to help fund pediatric research focused on finding an alternative to chemotherapy and radiation therapy, to raise awareness of what these children are going through and what people can do to help and help families with children battling cancer.
"It's just my mom and I running the foundation," Carly Correll said. "I wasn't going to let her handle it on her own. As I get older, I am able to do more.
Correll is now a senior at North Lincoln High School, the same school his brother attended and would have graduated from in 2019. The Stand Firm Warrior Foundation has partnered with North Lincoln High School to sponsor a match of "gold" football at home. This year's gold game will take place on October 14th. Gold is the color of childhood cancer awareness and the foundation sells gold t-shirts to raise funds and awareness.
The foundation also offers "BJ Battle Bags" which are personalized gift bags. Clinical social workers at Levine Children's Hospital hand the patient's family the Stand Firm Warrior request for a BJ Fight Bag, and once it's received, Correll and his good friend, Ellie Balok, sit down at work.
"Ellie is my best friend and she's always been there for me with everything for BJ," she said. "She came with me one day to pick up the toys and has been there to help me ever since. It's been very rewarding because we get feedback from social workers and pictures of the children. their kids were having a hard time dealing with it and they got their bags, it made their day better.
Each BJ Battle bag is ordered with the patient's name or initial embroidered in their favorite color and each bag also contains an embroidered SFWF blanket, "Warrior" t-shirt, Jesus Calling devotional book and more specialized SFWF objects.
"Carly does a great job of staying on budget and getting neat things for every kid," Love said.
Carly and her mother also make take-out bags containing toiletries and other items to help families while in hospital.
"Feelings of loss change over the years," Correll said. "Lately I've been applying to college and that sort of thing. I do the things he could never do.
Although she hasn't decided on going to college yet, Correll plans to study business and pre-law to become a business law or medical malpractice attorney.
"At first I wanted to go into the medical field to help people like my brother," she said. "But then I realized over the years that my efforts would be better spent making a difference in the law. I think my brain is better geared towards that. I think it would be difficult to come back to the hospital scene. .
For more information on Stand Firm Warrior, visit standfirmwarrior.org.