New East End 19 coffee room opens next week, bringing brunch back to Rundle Street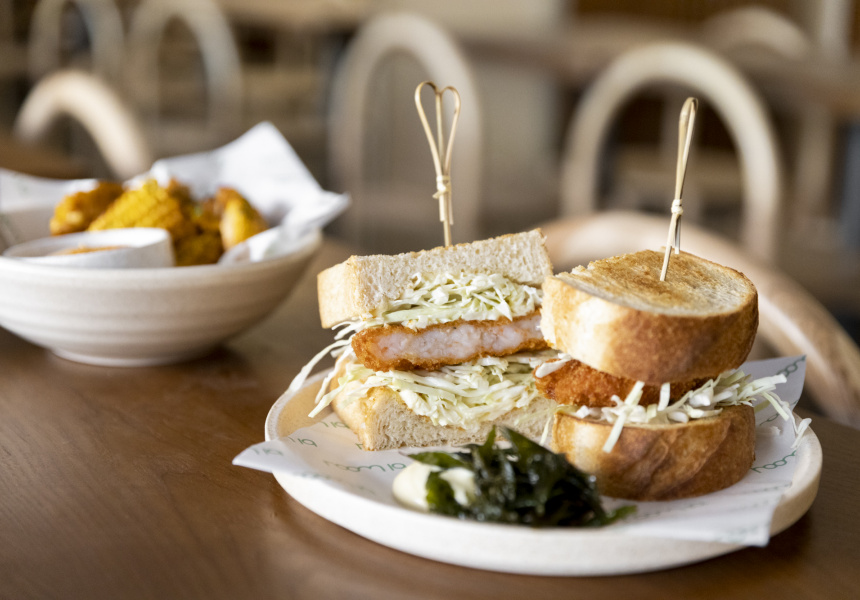 If you're looking for a quiet spot for brunch, Rundle Street probably isn't the first place you'd head. The strip just makes a lot more sense after the meridian. But operators of the soon-to-open specialty cafe and Room 19 cafe have a good idea of ​​where they are.
"Nineteen is a lucky number for us," says co-owner Terrence Hung. His wife Karen Zhong chimes in, "Our birthday is May 19."
When Large format visits the couple – along with chef Gwen Huang and barista Grace Chen – at their Rundle Street location, we are warned not to lean against the furniture.
"It's not screwed yet," Huang said. It's been a slow process (read: delayed by Covid) to get everything in place, but now the finishing touches are being nailed down and the team is on track for a mid-May opening.
Arriving in Adelaide from Hong Kong as an engineering student, Hung appreciates that running a cafe is quite a turning point in his career path. He met Zhong four years ago and the couple started dreaming of opening a cafe together. Room 19 is at the crossroads of their experiences, elegantly blending Asian and Australian influences.
Huang says the food in Room 19 is "inspired by Asian ingredients, but put in a modern Aussie style," reflected in dishes like miso-roasted mushrooms with vegan creamed corn (for dipping); almond hot cakes with homemade yuzu ice cream, hazelnut butter, cinnamon crumb and yuzu gel; and an anything-but-classic Egg Benedict made with Korean fried chicken, pickled radishes and a Hollandaise sauce boosted with gochujang (Korean red chili paste). There are also Turkish eggs with burnt eggplant, chili oil, dill yogurt and spicy tomatoes.
From 2013 to 2020, the Room 19 site was home to chocolatier Steven ter Horst and was cleverly redone by Hyde Park design studio Soko. The orientation has been turned 90 degrees, which means that diners are not confronted with the hustle and bustle of the street. Soko also custom designed all the furniture, with repeated curved lines and comfortable cabin seats bringing a peaceful calm to the space. A brand new commercial kitchen, folding cafe windows and lots of interior greenery have also been added.
An avocado-colored espresso machine takes pride of place on the counter, drawing coffee from the Melbourne Seven Seeds roaster. Expect a darker roast house blend alongside single-origin and batch-brewed seasonal options. "We're also thinking of making homemade sodas — since we have sparkling water on tap — and mocktails," Chen says.