Meet the Super-Staters of the men's first team of the 2021-22 season | Basketball Boys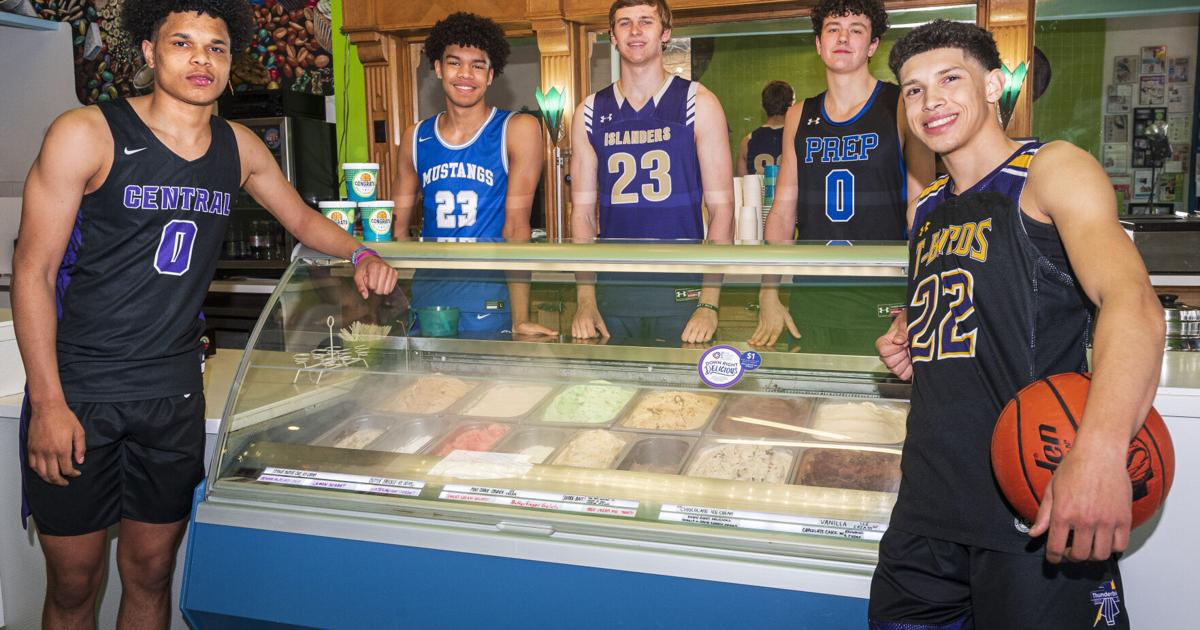 𝖮𝗆𝖺𝗁𝖺 𝖢𝖾𝗇𝗍𝗋𝖺𝗅 | 𝟨-𝟧 | 𝖲𝗋. | 𝖯𝖯𝖦 : 𝟣𝟩.𝟨 | 𝖱𝖯𝖦 : 𝟦.𝟪
University: Loyola-Chicago.
Seasonal flavor: Passionate session.
One of the first things that stands out about Dawson's ability is the sheer passion he has for the game and the smoothness he puts on passing and shooting. Along with being one of the best guards in the state to finish around the rim, Dawson is also at his best picking teammates with perfect passes. He's averaged 3.2 assists per game this season in addition to his 17-plus points and 4.8 rebounds per game, stats that show Dawson's impact in all facets of the game. You'd be hard pressed to find many better players to have the ball in hand at all times, a role in which Dawson still thrives.
The coach speaks: "Jayden is a fabulous basketball player and an even better person. He has represented Omaha Central with character, dignity and class throughout his career. Loyola-Chicago gets a 6-foot-5 combo guard who is a versatile scorer, a great shooter, playmaker and fabulous defender I think the sky's the limit for Jayden – Omaha Central coach Eric Behrens.
Favorite ice cream flavour: Vanilla.
Favorite ice cream topping: Oreos.
The sweetest part of this past season: "Scoring my 1,000th career point."