Let the fried rice rest. Korean rice cakes add heart-pounding texture to stir-fry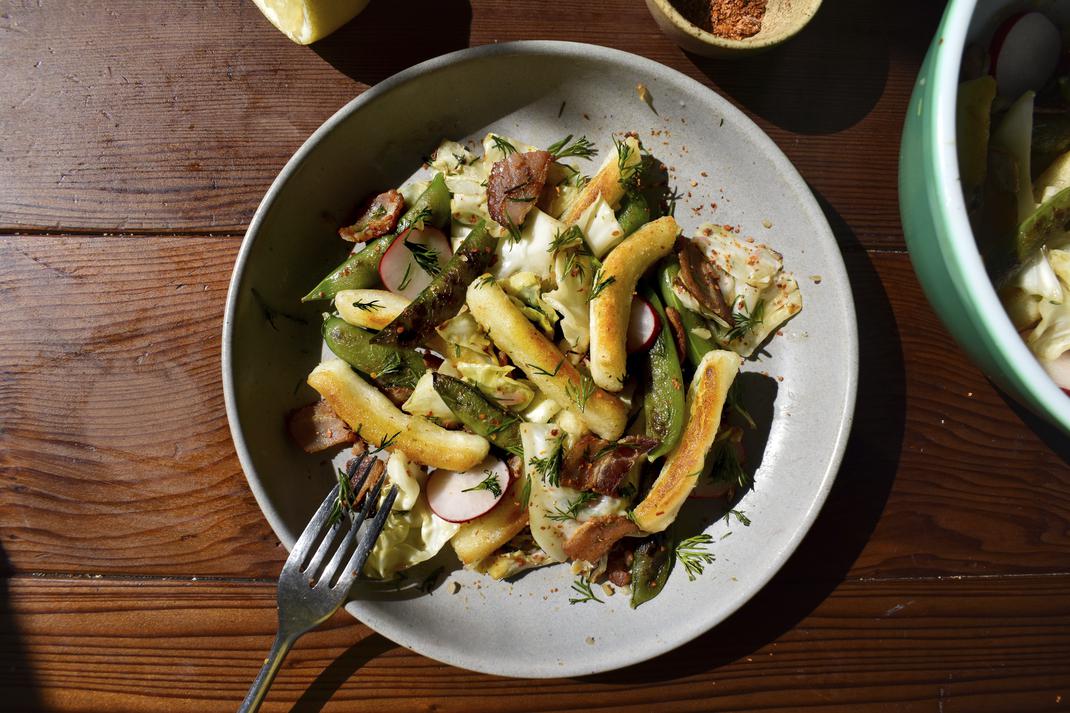 It brings me so much joy to make fried rice. There's something exciting and satisfying about taking day-old rice and breathing new life into it. I get a similar feeling from a remix of a song I've heard too many times, or when I see a street with a bunch of new parklets that gives the same space a new, almost electric feel with activity.
For the rice, I sizzle a few orphan shallots or an overlooked carrot in a hot skillet, cook it quickly, wrap it in leftover rice, an egg, and it's something new, d 'exciting. It's a godsend if I have bacon, maybe a hearty green. It's not only delicious, it helps to dent the random contents of my fridge. It's also a bit like spring cleaning.