Joan Phyllis Mitchell, obituary | PenBay driver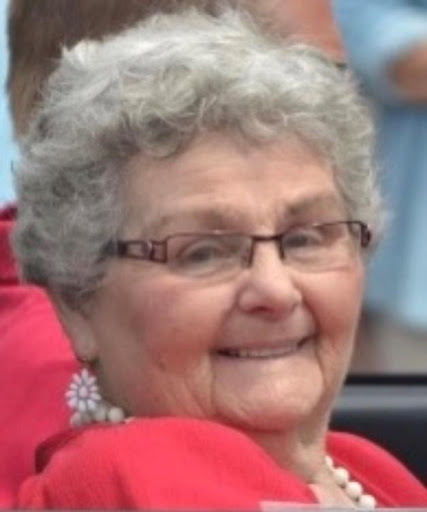 VINALHAVEN – Joan Phyllis Mitchell, née Guptill, 94, passed away peacefully at Vinalhaven Eldercare on July 24, 2022 with her daughters by her side.
Born April 2, 1928 in Rockland, Maine, she was the daughter of Albert and Ruth Guptill. When Joan was 4, she moved with her family to Criehaven Island where she attended school in a one-room schoolhouse. The love she had for Criehaven and her experiences there were forever etched in her mind. In 1945 Joan moved to Vinalhaven with her family where she graduated from high school in 1947. She met Charles "Bud" Mitchell whom she married on June 14, 1949 and together they raised three daughters.
Joan was a hard worker and held many jobs throughout her life. She worked in fish factories and grocery stores. She also helped many women as a support person during labor and delivery when Ralph Earle was the island doctor. Joan was hired as a librarian at Vinalhaven School in 1983 where she worked for 15 years. Four of his grandchildren attended school during his time there. Since calling him "Gram", other kids have started doing the same. Even after her retirement in 1997, she was affectionately referred to as "Gram" by people in the community.
Joan had a zest for life and was talented in many areas. She was best known for her sewing, handicrafts, and cake decorating, but she also enjoyed poetry, reading, singing, and dancing. Always up for a challenge, she continued to learn new skills, even when she stepped out of her comfort zone. His greatest love, however, was for his children, grandchildren, great-grandchildren and great-great-grandchildren.
Joan was an active member of the Union Church of Vinalhaven, where she sang in the choir, served on the board and was a circle member. Joan was always on the lookout for people in need and gave a lot of herself to others. She was an eternal optimist who will be forever missed by her loving family.
Besides her parents, Joan was predeceased by her husband, Charles "Bud" Mitchell; his daughter Katherine M. Geary; sisters, Virginia and Vera; and his brothers, Bill and Albert Lester.
She is survived by two daughters, Ellen L. Mitchell and her husband Kevin Hopkins and Lucy M. Bickford and her husband Dan, both of Vinalhaven; son-in-law, William Geary Sr. of Rockland; grandchildren, Michael, Suzette, William Jr., Jeffrey, Joanna, Alexandra, Danielle, Samuel and Joseph; 19 great-grandchildren; 6 great-great-grandchildren; and several nieces and nephews.
Family and friends are invited to join Joan's family on August 6, 2022 at 11 a.m. for a memorial service at Union Church, 25 East Main Street, Vinalhaven. Reverend Jeffery Lewis will officiate. To share a memory or story with Joan's family, please visit her online memory book at www.bchfh.com
Arrangements are entrusted to Burpee, Carpenter & Hutchins Funeral Home, 110 Limerock Street, Rockland.