Jackson House Committee Volunteers Make Great Desserts | News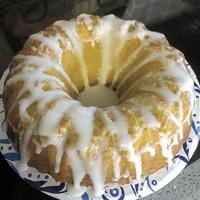 There was an old ad that once said, "Nothing looks like something out of the oven," in a very serious way, that's true. According to scientists who study these things, smells have a stronger connection to memory and emotion than any other sense, and neuroscience may know why. It involves a lot of noble scientific jargon, but suffice it to say, simply put, nothing reminds us of home like the smell of something delicious coming out of the oven. It takes us back to when we were kids and we couldn't wait to help frost the cupcakes or lick the spoon or the bowl while our grandmothers or mothers baked birthday cakes, Christmas cakes or just random Thursday afternoon cakes. Pies were a close second with Chocolate, Lemon and Coconut being favorites, but there were so many more to choose from that it's hard to list them all.
Back then, nobody counted calories, feared sugar or worried about cholesterol, why, there was no cholesterol, not back then. We ate cake for pure pleasure. It made us happy, chocolate was a way of life.
So, homemade cakes, pies and fudges were all things we looked forward to and used to find in the pantries, coolers and later refrigerators of our homes. Well, just for this weekend, forget the new rules, it's time to take a break from carb counting and taste something real again, like when you were ten and chocolate was your friend. !
Jackson House volunteers are once again preparing for a storm to raise money for further improvements to the house, which, by the way, will be open to visitors on April 9, from 10:00 a.m. – 2:00 p.m. for tours and for the bake sale.
Some of the cakes will be pre-sold, so be sure to order yours early.
Among those to choose from are Joan Lang's famous chocolate buttermilk cake, as well as red velvet, banana pudding, buttermilk pie, apricot-lemon supreme, strawberry cake, Coco-Cola Chocolate, Old Fashioned Tea Cakes, Devil's Cake, Caramel Cake and many more favorites.
And behind most of these cakes, there is a story…
Jim Roberts always asks for his wife's supreme apricot-lemon cake for her birthday. Tammy, who is president of the Jackson House Foundation, says it's her favorite and that she finally, after years of experimentation, succeeded in duplicating her mother, Mary Roberts, a special drizzled lemon frosting. The cake presents beautifully, freezes well and will make a great addition to your Easter table.
Paula Letson, one of the newest volunteers to join Jackson House, will be offering her old-fashioned strawberry cake. She uses real butter, natural strawberry extract, rich fresh eggs and real strawberries. The creamy sweet frosting is flavored with vanilla topped with a delicious fresh strawberry frosting. This is another beautiful cake to serve to your guests, but you might want to keep it to yourself!
Joan Lang has baked her chocolate buttermilk cake for several Jackson House gatherings over the years. Joan is a trustee of the Jackson House Foundation and is a dedicated volunteer for each event. She is also a descendant of Mrs. Arrie Jackson, who once owned the charming Craftsman home and enjoyed cooking and cooking in the Jackson House kitchen, which has now been fully restored. Visitors always look for this cake among the desserts and leave only crumbs there. This chocolate cake is made with rich, creamy buttermilk, and it tastes like something your grandmother would have made for special occasions. If you love chocolate, this cake is for you!
Another of the Jackson House Foundation trustees, Glenda Thompson, who just finished writing a cookbook, will be donating her special caramel cake, complete with scrumptious caramel frosting made from scratch, of course. This cake will bring back so many fond memories for those of us who love caramel.
Because chocolate is such a favorite, Karen Little will make a cake attributed to the Coca Cola Company, the famous Coca-Cola Cake, made with the drink of the same name, and topped with a cola-based frosting and full of nuts. of pecan. In the Deep South, drinking Coca-Cola is almost a religion. In fact, it's such a staple in Southern culture that most Southerners refer to Coca-Cola and all soft drinks for that matter simply as "Coke." Because of this Coca-Cola love, it seems natural that the Coca-Cola Cake also finds its origins in the south. It's very common to go to a social or family gathering at church and find a Coca-Cola sheet cake on the dessert section of the buffet table.
According to the official history of Coke's cake, "Of all the recipes, the most popular, according to the Coca Cola Company, is that of a gooey chocolate cake with miniature marshmallows, pecans and probably more calories per square inch that anyone can count."
Researchers aren't sure if Coca-Cola Cake was created in a home kitchen or if it was a clever way for The Coca-Cola Company to market its soda. According to their website, historians have found newspaper articles confirming that the use of coca-cola in cake recipes originated in the southern United States. The first reference to a Coca-Cola Cake recipe appears in cookbooks from the 1950s and was brought back to prominence in the 1990s.
1952 – First reference found to published recipe: Chocolate Cola Cake Recipe published in the Charleston Gazette, August 8, 1952 (p.20), "Unusual dishes" awarded second, third place in "Mrs. ED Greer or Lillybrook, W.VIRGINIA provided the recipe.
1997 – Cracker Barrel Old Country Store, founded in the south, was looking for ways to incorporate more Coca-Cola into its menu. They stumbled upon the classic Coca-Cola Cake recipe, upped the cocoa ratio, and reintroduced it as Double Chocolate Fudge Coca-Cola Cake. They decided to offer this dessert for limited periods on their menu. The cake became so popular with customers that Cracker Barrel continued to receive requests, letters, and phone calls requesting that the cake be on the regular menu year-round. Finally, in 2009, Cracker Barrel made Double Chocolate Fudge Coca-Cola Cake a permanent menu item and it became their signature dessert.
With all that PR, maybe Karen should do two? But just in case she doesn't, better order early!
Kristi Robertson of Mount Hope bakes a rum cake from the recipe a friend gave her. Kristi says it's a light butter cake with a distinct vanilla flavor. "You put rum flavoring in the cake and the icing," Kristi explains. "This cake is always a big hit every year at the BBQ Chicken Sale to benefit our volunteer firefighters."
From Cindy Praytor's kitchen comes not one, but two Red Velvet Cakes! This gorgeous dark red cake has a long history and is usually attributed to one of the Auburn extension cookbooks compiled by home economics teachers across the state. Her frosting is also a staple in Southern baking, cream cheese frosting with pecans, you just can't beat that! Usually associated with Christmas due to its color, it tastes wonderful any time of the year and was even featured as a wedding cake in the hit movie "Steel Magnolias".
No potluck, wedding, funeral, bake sale, or Southern summer BBQ is complete without a fresh-from-the-fridge stack of pastry cream, bananas, and Nilla wafers.
Another Southern staple is the beloved Banana Pudding, and they're going fast! This one won't be available for very long, so be sure to be the first to find out! Served cold, it has been one of the most requested recipes of all time.
Banana pudding may be one of the first Southern desserts to feature an element unrelated to the region's agriculture, according to The Post and Courier.
According to Southern Living, Americans did not have easy access to bananas, which are grown in the Caribbean and Latin America, until the invention of steamboats in the late 1800s. These ships brought a steady influx of bananas in the United States and New Orleans in particular, thanks to its proximity to Panama.
Not surprisingly, more bananas meant more banana recipes. The first complete recipe for banana pudding is said to have appeared in an issue of Good Housekeeping in 1888. The Post and Courier reports that the recipe featured custard and bananas alternated with layers of sponge cake and finished with whipped cream. The banana pudding we know and love wasn't born until 1921, when a home cook named Laura Kerley provided her recipe to Pantagraph in Bloomington, Illinois. Kerley's recipe featured vanilla custard, bananas and, for the first time, Nabisco Nilla wafers. It was a national hit, and in the 1940s Nabisco added its official banana pudding recipe to its box, where it remains to this day.
Jamie and DeeDee Weatherwax will whip up buttermilk pies made with her mother, Joanne's recipe. Joanne won first place with her buttermilk pie at the Morgan Taste of the Valley Volunteer Center at Decatur Country Club in 2014. Everyone fondly remembers Joanne and the great cook she was, and Mayor Roger Weatherwax sometimes makes them for friends, as well. They are a family of cooks, Roger's mother, Pie Weatherwax was a renowned cook, often feeding the entire LCHS football team. Jamie sold the pies at his restaurant, Pizza 42. These pies are made with thick, rich whole buttermilk and other secret ingredients. According to DeeDee, their whole house is filled with a buttery, sweet aroma that pervades the house when they are taken out of the oven. People always love it. The best of homemade!
Other delicious offerings, like tea cakes, are always added to the list, but homemade cakes, cookies and pies like this don't last long, so place your orders by contacting the committee on Facebook at The Jackson House Foundation. You can prepay with Venmo, to [email protected] or by cash or check on the day of the event. Be sure to pick up your dessert between 10:00 a.m. and 2:00 p.m. on April 9.
It's going to be a busy week at Jackson House, with the History and Preservation Society annual meeting on April 4, performances by Tim Easton of Nashville on April 8, and the bake sale/tour on April 9, so call in your order at advance to be sure to reserve one of these homemade desserts!
Everyone is cordially invited to attend the History and Preservation meeting on April 4 at 6 p.m. The guest speaker is the new Pond Spring site manager, John Griffin. Come and bring a friend, light refreshments will be served. The house can be visited and there will be door prizes.
Tickets for the Tim Easton concert on April 8 are available on Venmo or in person at The Law. Co. Chamber of Commerce Monday through Friday, 11 a.m. to 3 p.m. ([email protected]).
The Jackson House is located at 119 College Street, Moulton, AL, directly across from Lawrence County High School.