Honey Bean Bakery prepares seasonal treats | Company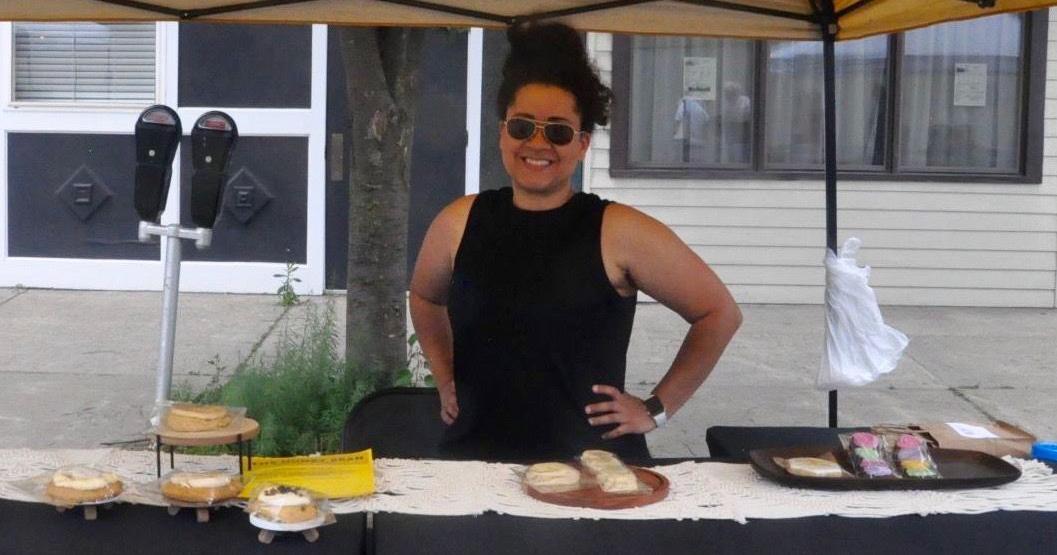 SAYRE – A Sayre bakery will be adding holiday-themed treats to its selection of baked goods that people with allergies or lactose intolerance can enjoy.
Honey Bean Bakery will sell fall and Halloween-themed cupcakes, donuts and cakes at its location at 429 N. Keystone Ave. Fall-themed products will be available next week, while Halloween-themed treats will launch around October 1st. Last year baked goods were shaped like pumpkins, skulls and leaves to suit the season.
"For almost every holiday, I'll do something holiday-themed and have online pre-orders," owner Vanessa Reed said. "I'll have decorated sugar cookies, cupcakes decorated with spooky objects and Thanksgiving, so people don't have to worry about baking for Thanksgiving. They can just grab stuff here for dinners and parties. desserts and leave.
There will also be pumpkin flavored drinks and hot chocolate on sale at the store. Born and raised in the Athens area, Reed enjoys making delicious products that can be enjoyed by the valley community.
"It's all in small batches, so I really try to focus on bringing in fresh items every day," Reed said. "It's always been something I've been passionate about."
Reed said her treats can be eaten by people with allergies or lactose intolerance, which sets her apart from other bakeries. She said the company has developed a large gluten-free customer base, but also makes dairy-free and egg-free vegan items. Her cakes also have dairy-free frosting.
"I'm personally lactose intolerant, so I know how hard it is to find dairy-free products," Reed said. "I'm happy to help because I know a lot of people struggle to find this."
Having lactose intolerance while loving baked goods has always been difficult, Reed said. However, the past few years have gotten a little easier due to the greater availability of dairy-free options, she noted.
"It was always hard growing up, so I'm always humbled and happy to see when parents come around and can find a special dessert for their kids," she said.
Reed started The Honey Bean with small custom orders at first. She obtained her retail food establishment license from the Pennsylvania Department of Agriculture in 2019. Her plan was to open the physical store in the spring of 2020, but it had to be delayed until July due to the COVID-19 pandemic. Although she had another job at the time, she finally went full-time to the bakery in June 2021.
"There's been really good support for local businesses and small businesses here," she said. "I see it daily in the community and among local businesses supporting each other."
Reed is a self-taught baker who graduated from Marywood University with a degree in business marketing. Being able to combine her business knowledge and baking hobby into a career has been a dream come true, she said.
"As a child, we would go on vacation or out of town and I would always find unique pastries to go to because it was fun to see them," she recalls. "I wish we had a cupcake shop or candy store where people could bump into and grab something."
She said her daily routine can easily change depending on what she needs to do, especially for custom orders.
"I try to prepare everything for the next day. I'm in the store in the morning helping customers, then later at night I'm getting ready for the next day or the days ahead," she said.
Honey Bean's most popular items are cupcakes and sugar cookies, which are also Reed's favorites.
"Sugar cookies are fun because they're decorative and usually personalized, so I always have fun putting them together," Reed said.
Honey Bean's fall hours will be 9 a.m. to 4 p.m. Wednesday through Friday. The store will be open on Saturday from 9 a.m. to 12 p.m.
For more information, call (607) 857-1713. People can go online to www.thehoneybean.square.site or email [email protected]