Homemade jelly, jam and pound cake are cooking skills worth mastering | Lifestyles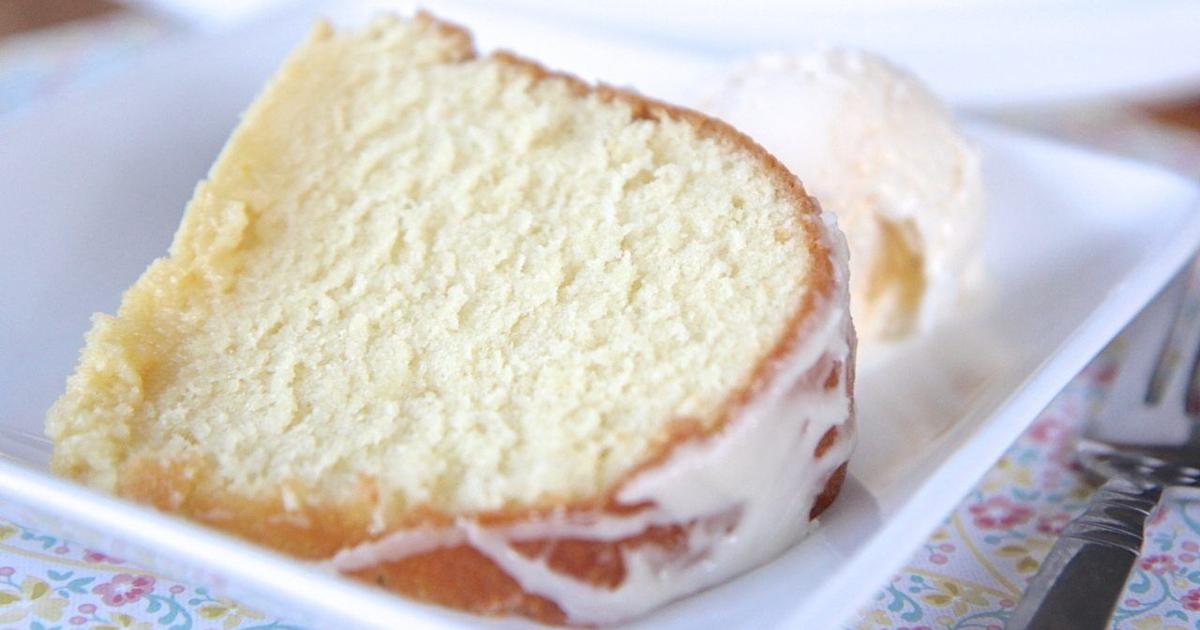 Before you reject making homemade jellies and jams because of lack of free time or the ease of picking up a ready-made jar from the supermarket, read on. I believe I can convince you to participate in this age-old tradition and live to tell the story.
Scroll down for the 5 flavor pound cake recipe
First of all, believe me when I say that the improved flavor of fruit jelly made from three ingredients: the freshest berries, sugar and pectin is undeniably better than anything you will buy at the supermarket.
Full disclosure: making my own jams and jellies is something I swore to myself as a kid that I would never do. This promise was made to me while watching my grandmother and mother work on pots of bubbling liquid before pouring it into steaming jars in the middle of a hot Mississippi summer.
Fast forward to today and I really enjoy preserving the best of summer's bounty and presenting freebies of pickles, tomato sauce, and jelly from my kitchen. Thanks to the freezer, it's something you can do all year round after juicing and freezing it.
Last spring I was in Foxworth in Marion County when a complete stranger advertised online "free mayhaws" to anyone who wanted to pick them. Unfortunately most of the berries had fallen on the ground and been picked by the birds by the time I arrived. But it's a clear illustration of the lengths I'm going to go to find fresh berries. I'm always on the lookout, so if you know where mayhaws can be purchased (or picked for free) this spring, email me.
Learning that berries can be frozen whole allowed me to make a batch of muscat jelly from thawed berries last week. A friend gave them to me last fall but I haven't found the time to devote myself to making jelly. Instead, I put them in the freezer. A few months later, I honestly couldn't detect any difference in taste between the frozen berries and those straight from the vine.
As mentioned, the jewel-toned jelly pots were the fruit of last weekend's labor. This weekend, it's time to move on to four-quarters. It's another Southern classic that often intimidates novice bakers who choke on the thought of properly mixing, stirring, and baking a thick batter known to be finicky.
I'll admit to having my doubts that I'll ever be able to create a foolproof pound cake that doesn't fall flat or taste weird due to a number of things that can go wrong during the mixing process, going from stale baking powder to lumpy butter. But my courage grew after a cooking instructor said, "It's just flour, milk and butter – the simplest ingredients. If it fails, discard it and start another.
So, I'll leave you with two tips: look for fresh berries in the coming months as they become available, and try your hand at jelly making. Email me if you want my recipes. And second, try my 5 Flavor Pound Cake, an old fashioned recipe given to me by a hospital chef that still gets rave reviews. If it fails, "throw it away and start another".
½ cup vegetable shortening
1 teaspoon of vanilla, lemon, rum, coconut and butter flavoring
Cream the butter, shortening and sugar in a mixer. Add the eggs one at a time. In a small bowl, combine flour and baking powder. In a blender, add the dry ingredients and the milk alternately. Bake in a greased and floured tube pan for 1h30 at 300 degrees.
To make the frosting: Combine the flavourings, sugar and water in a heavy-bottomed saucepan. Bring to a boil and stir until the sugar has melted. Pour over hot cake while still in pan. Leave to set until the cake is cold.
Kara
Kimbrough
is a food and travel writer from Mississippi. Email him at
[email protected]