Groom refuses to let bride's teenage daughter bake wedding cake and sparks fury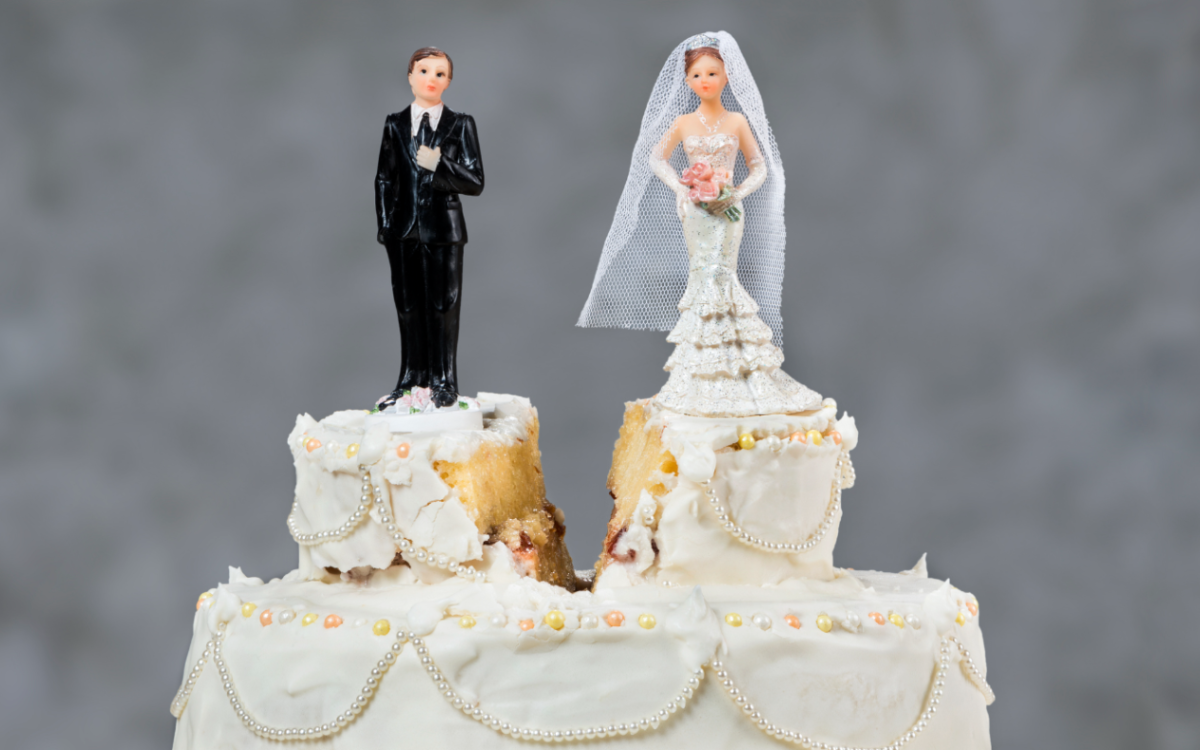 A bride-to-be is asked to dump her fiancé after he takes offense to the idea of ​​his daughter baking their wedding cake.
While wedding traditions have changed and evolved over the years, wedding cakes play a starring role in celebrations. According to professional chef and caterer Loria Stern, it's because of the ability for wedding cakes to create something that reflects a happy union.
Stern said Brides"They're a big part of the wedding tradition and the bride and groom can really personalize the flavors and the design, reflecting themselves as individuals becoming a couple."
For a woman about to get married, her wedding cake offered the opportunity to celebrate the meeting of two different families. Writing in a post shared on Reddit under the throwawaywedcake13 handle, she explained how before she married her fiancé, she came up with the idea of ​​incorporating her 16-year-old daughter into the special day by baking her their wedding cake.
The woman said her daughter "loves to cook" and is "incredibly good at it".
"It's been her passion since she was 3 and I encourage her to follow it and find other ways to improve," she wrote. "I even signed her up for a few classes at an academy to learn more."
She said her daughter was "so excited" when she found out her mum wanted her to make the wedding cake. However, the bride quickly discovered that her 41-year-old fiancé was less than thrilled.
During a private conversation, he allegedly told her "I can't believe you're serious about this" and said it was a "fucking joke" and that he didn't want to leave a "child" prepare his wedding cake when there are thousands of professional bakers.
The bride-to-be noted that the couple planned to have a small wedding with just their "family and loved ones." When she attempted to defend her daughter against his remarks, he replied, "I love what she makes, but let's stick to muffins and brownies."
She accused him of being "unreasonable" but he refused to back down, telling her he didn't want to be "embarrassed on his wedding day". They continued to argue with things that escalated in the days that followed, with the groom's mother calling the bride to tell her she needed to be 'rational and look at things from her son's perspective'.
Although her potential future mother-in-law was adamant that she needed a "professional" cake, the bride said she grew increasingly frustrated that others would " force" to do something she doesn't want to do.
But while she refrained from suggesting drastic action, for those following on social media, the entire episode seemed like a giant "red flag" and valid reason to call off the wedding altogether.
StonewallBrigade21 asked, "Do you really want to marry this guy?" while JusticeIsBlind urged the woman to "ditch" her fiancé. "He went crying to mum to fix it," they said. "It won't stop. She will be the third person in your marriage."
Opposite-Employer-28 commented: "if you don't want to dump this guy for you, do it for your daughter. You don't want her to settle for someone like him then neither should you ."
"The wedding is getting closer and it's showing its true colors," Stitches-For-B*tches said. "Not only does he despise your wishes and your feelings, but he's also incredibly dismissive and mocks your daughter, her abilities and her feelings."
Damned_pancakes said, "It's the reaction that's concerning, not that he wants a professional cake." User Bofh agreed, adding, "the girl may be a terrible baker…The issue here is how he handles this disagreement."
Newsweek was unable to verify the details of the story.
Has a marriage come between your relationship with a loved one? Let us know via [email protected]. We can seek advice from experts and your story could be published on Newsweek.