'Feels good': Buckner resident celebrates 100th birthday with fellow residents and family | Local News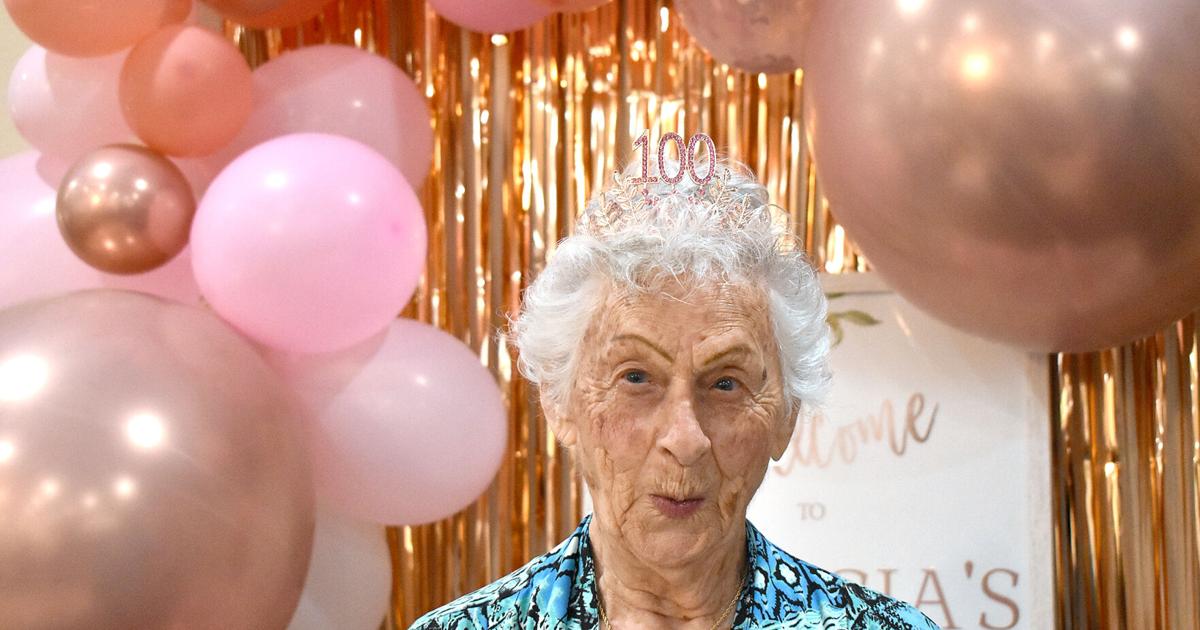 Family, friends, a cake and balloons bearing the number 100 were all part of the festivities celebrating Georgia Adams' birthday on Monday at Buckner Westminster Place in Longview.
Adams turned 100 on Monday and commemorated the day with the support of other Buckner residents at a party held in his honor. Balloons and decorations adorned the room as residents waited for the guest of honor. When Adams made her grand entrance, she was greeted with applause from revelers.
Waiting at Adams' table are his daughter Joan Wisniewski, his son Nick Adams with his wife Glenda Adams and his daughter-in-law and widow of his son David, Carolyn Adams.
Before the birthday cake was cut, guests had a chance to talk and share memories or ask questions about Adams. Wisniewski thanked Buckner residents she had met over the past few days for their hospitality and for coming together to celebrate her mother.
"I'm leaving tomorrow morning, but I'll see you all for the 101st birthday," Wisniewski said.
Nick Adams credited the great job his mother did raising her three children.
"She made sure we had education, health and safety and everything that mothers are supposed to do. She gave us the freedom to go out and explore on our own, and sometimes I guess we went out a little too far because when we came home we would get spanked," Nick Adams said.
Adams' neighbor, Betty Hill, opened up about how much she loves living next door to Adams.
"She is an example for me to prove to myself that there are still a few years to come because I am much younger than her, which you cannot tell by the activities and the attitude and she even dances" , Hill said.
After cutting the cake and singing happy birthday, Enrichment Director Tammy Combs asked Adams how she felt at 100, to which Adams replied, "It feels good. Let's go play some pool, or we can play hopscotch if you prefer.
When asked the same question later, Adams said she couldn't describe how she felt and someone would have to experience it to understand.
"I'm staying alive, but I don't want this to happen every day…I don't like being in the spotlight," Adams said with a laugh.
According to Combs, Monday's party was Adams' third in recent days with the first Friday and the second Saturday. Combs said Adams is the second Buckner resident to turn 100 in the past few months and it's a blessing to be able to celebrate with her and her family.
"It's monumental, and we just want to show (the residents) how loved and blessed we are to have them here," Combs said.