Dream Pops marks the first foray out of the freezer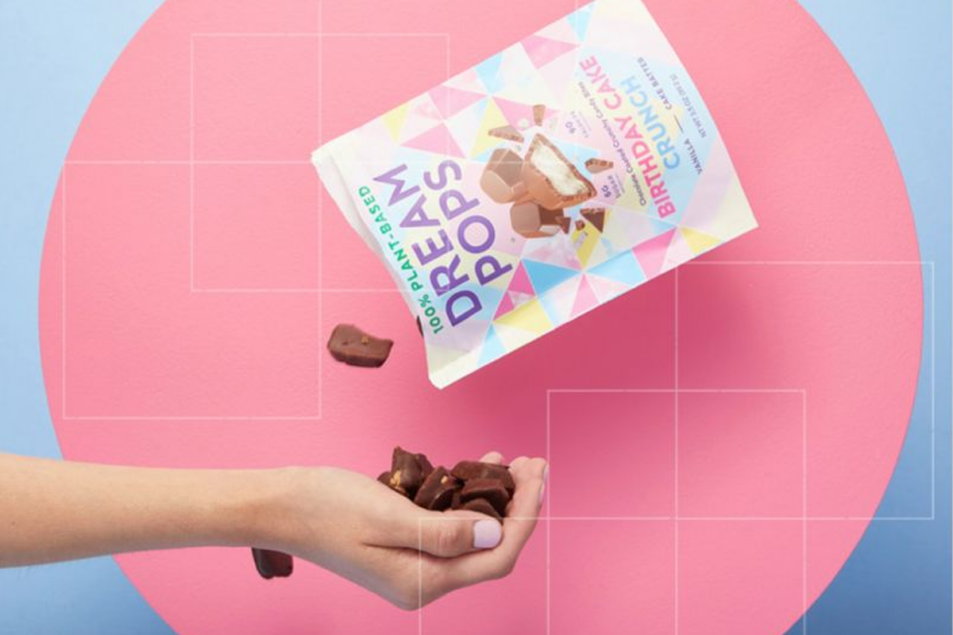 LOS ANGELES — Dream Pops is poised to double or triple its sales as it expands beyond the freezer aisle, said David Greenfeld, founder and CEO. Its new line of crunchy dark chocolate covered candies, previewed earlier this year at Natural Products Expo West, is now available for purchase at dreampops.com, marking the company's entry into e-commerce. .
Dream Pops Crunch, formulated with coconut milk and coconut sugar, represents a healthier version of the beloved legacy candy, Mr. Greenfeld said, noting that "the Butterfinger and the Whopper haven't seen a real disruptor " previously.
"It's a great alternative for people looking for 'crispy and crunchy' candies without high fructose corn syrup, malt or artificial flavors," he said. "It's just dehydrated coconut milk coated in dark chocolate."
Flavors include berry, vanilla, mint sprinkles, cookie dough, birthday cake and banana creme, inspired by the brand's popular frozen desserts. The products will soon be sold on Amazon.com and on the shelves of more than 2,000 stores in the coming months, Greenfeld said.
The company will also sell its frozen Dream Pops and Dream Pops Bites on its website with in-store pickup or instant delivery options through platforms including GoPuff, Instacart, DoorDash, Caviar, Uber Eats and Postmates. The brand's main line of plant-based frozen desserts are formulated with coconut milk, coconut sugar, fruits and herbs, and are inspired by Colombian paletas. The pops feature a geodesic shape designed to prevent drips and sticky fingers. Flavors include Vanilla Matcha, Cookie Dough, Lion's Mane Chocolate, Birthday Cake, Berries and more.
Later this year, Dream Pops Drip, a line of plant-based dessert toppings made with coconut and baobab nectar, will be available for purchase online.
"We're the ones proving we can be more than an ice cream brand," Greenfeld said.