Dino's Cake Shoppe reopens in downtown Branson | Local News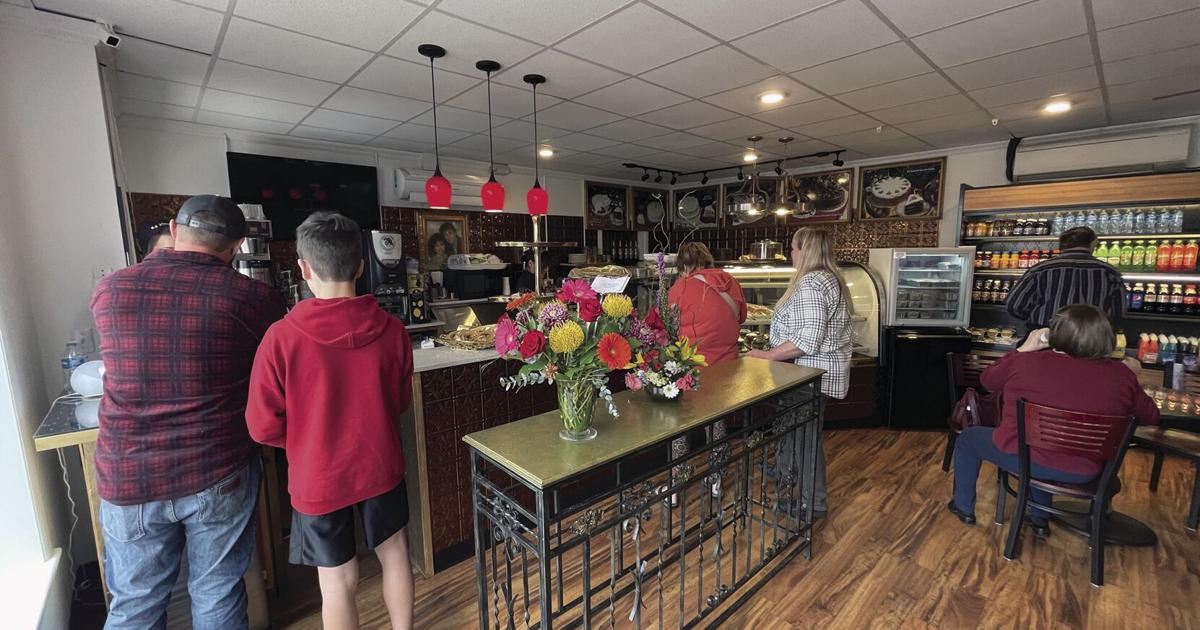 Downtown Branson got a little sweeter on Tuesday, March 15 with the reopening of Dino's 24Karrot Cake Company.
The restaurant has reopened with a new menu featuring cakes baked from scratch, including the "Chocolate Rolex Cake" under the supervision of new manager Paul Bartholomew, the nephew of owner Dino Kartsonakis.
"I went out to visit my uncle and noticed he needed some help in the cafe," Bartholomew told Branson Tri-Lakes News. "I have been in the restaurant business for almost 30 years. I was out of work due to COVID-19, and Dino called and said he needed me.
Bartholomew said there were a lot of new items on the menu.
"A few of the new recipes came from my mom and my dad's sister," Bartholomew said. "My mother is a very good baker. The other new recipes are mine.
He added that Greek pastries like Baklava will be coming in the future.
Those attending the grand reopening were thrilled with the new creations.
"I tried about seventy percent of them and they were all fantastic," said Mark Kingsbury.
The restaurant's owner and namesake, Dino, told Branson Tri-Lakes News that it's been nice working as a family.
"It's awesome," Dino said. "And I love the recipes we have are all family. It's great, everything we do now is from scratch.
Bartholomew said they will initially open six days a week from 7 a.m. until at least 5 p.m., until 8 p.m. depending on the flow of customers. Dino's 24Karrot Cake Company is located at 104 East Main Street in downtown Branson.
The cafe menu and online ordering information is available at bransoncake.com.