Crave Bakery: a haven for foodies amid Patan's antiques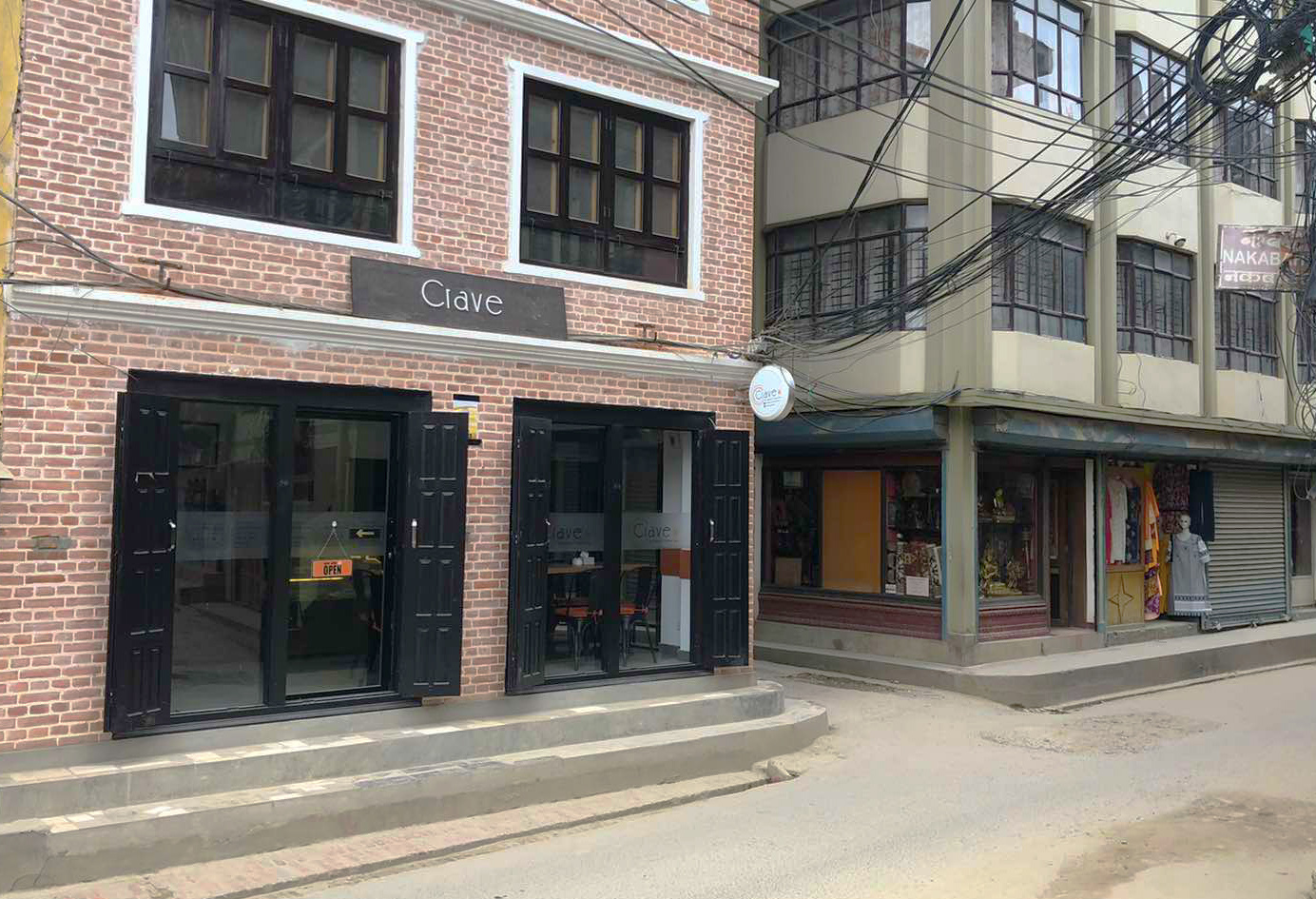 As someone with a sweet tooth, I have a fondness for dessert. Whenever I come across a bakery, I always end up walking into one and trying some of their specialties. This is what brought me to Crave Bakery in Nak Bahil in Patan earlier this week.
Located in an old Newar district of the ancient city, the Crave Bakery is picturesque. Sitting in the bakery, you can watch the city walk past you. In an area surrounded by commercial shops and craft stores, a bakery like this felt like a haven.
Various offers
But, I wasn't there to feel melancholy. I was there to eat and I ate. First, I tried the blueberry mousseline cake. It was one of the tastiest desserts I had had in some time. Filled with blueberry mousse, it's a treat for those who love cakes. It is chewy and rich and is the signature item of the place. Given its size, it is perfect for couples who also want to celebrate their special days.
With that, I also had the Oreo shake. On a very hot day, this drink gave me energy. It was unsweetened and had the right mix of milk and ice cream. If you like milkshakes, you should also try them at Crave Bakery.
Sipping the shake, I went to the counter and found something not many places have. A cake sickle that looks like old fashioned ice cream but is a chocolate covered cupcake on a stick. It's pretty good too. The outer layer is crispy, which complements the chewy inner layer. It's perfect for children.
The bakery also serves red velvet cake. Unlike other bakeries, this one tastes different. It has a hint of chocolate which gives it more flavor. Its milk truffle is also worth a detour. Its creamy and unctuous texture will make you want to ask for more.
Some specialties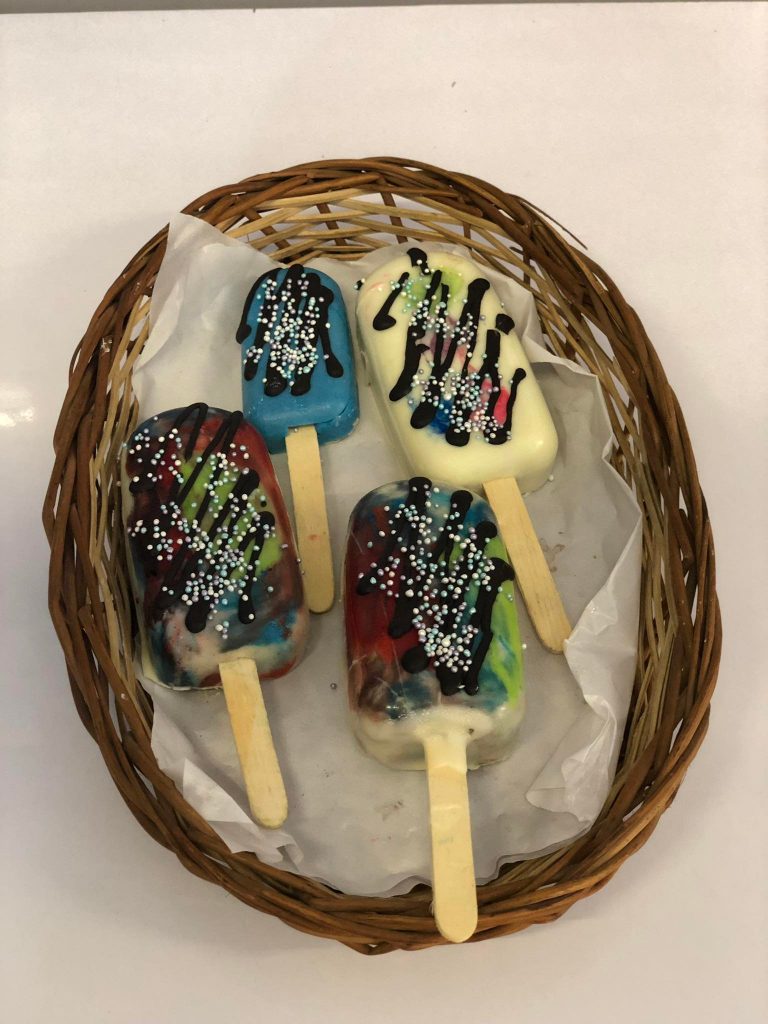 While Crave Bakery also offers regular cakes like Black Forest, White Forest and Vanilla Cakes, for birthdays and other occasions it is more famous for the innovative cakes it has been making for the past few years. For example, his matcha cake, made with green tea powder, is a treat. Its earthy flavor is something everyone should try. It's for those who want a hint of bitterness on their dessert. Its oreo and baked cheesecakes are also worth trying. Apart from this, the bakery also makes custom cakes based on people's preferences.
It also offers savory snacks like chicken patties and sausage rolls and operators say they will gradually add more dishes with vegetarian options.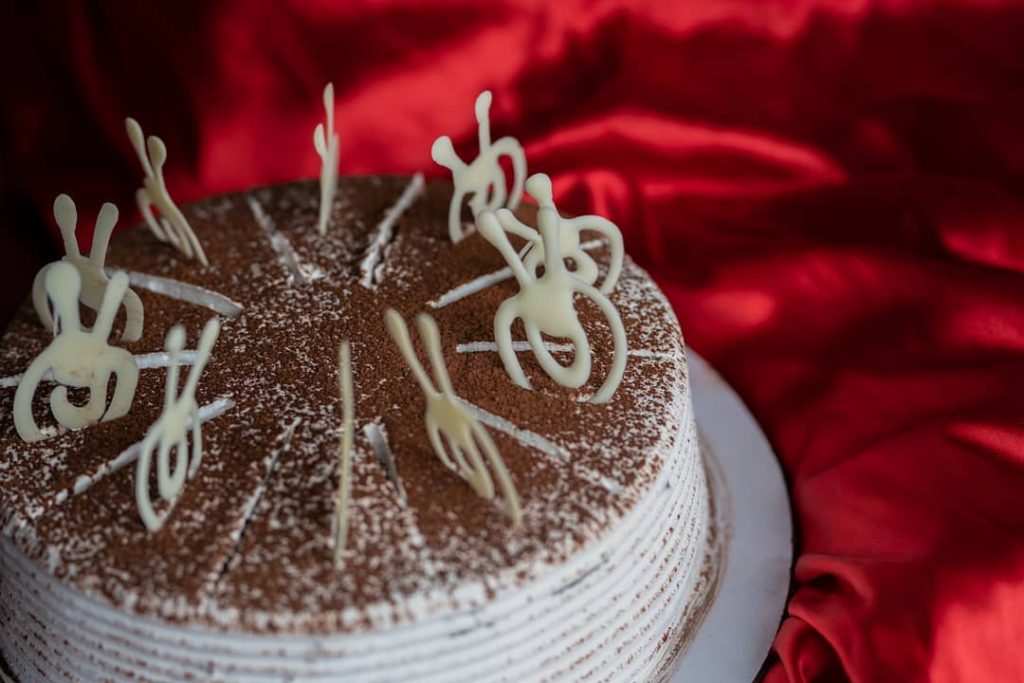 In business since 2012, Crave Bakery also has an outlet in Manbhavan. Like most bakeries, Crave also offers a 15% discount on baked goods after 6 p.m. and is also considering offering a 10% discount to students. It also has a loyalty card system through which it offers a free cup of coffee after a consumer purchases six cups. For those looking for bread, it also offers a range of brown and multigrain breads.
The Crave Bakery also offers a range of mini cake options for those who don't want to take an entire pound of cake. But, operators say it's best to call and pre-order.
—
Location – Nakbahil, Patan (5 min walk from Patan Dhoka)
Call – 01 5534744 or 9801092460