City of Sharpsburg to host community programs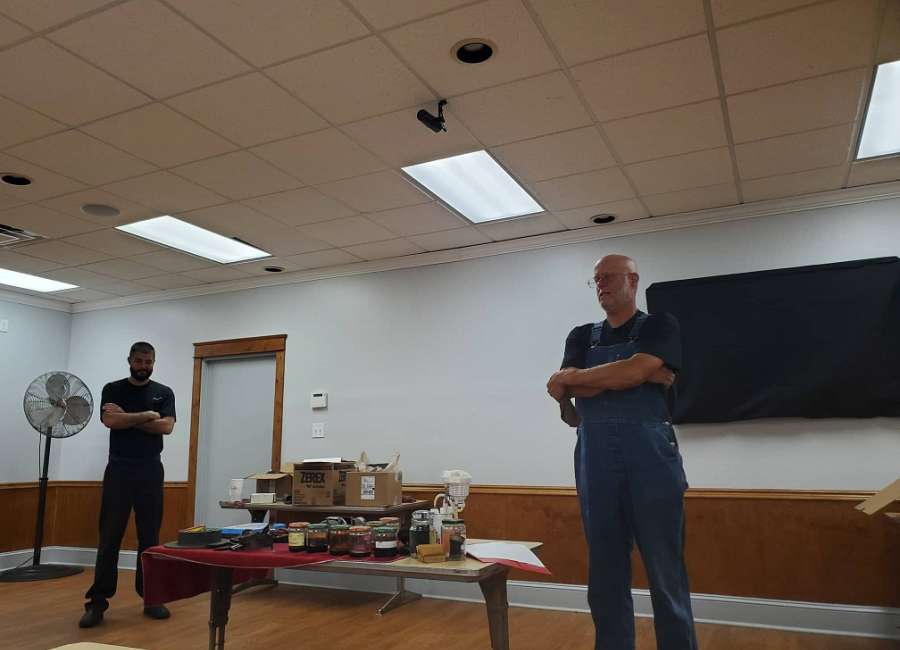 Photo Courtesy of Angie Moore
Car maintenance classes are held at the Sharpsburg Community Center.
The Sharpsburg Community Center will have a new series of classes this month.
Programs will include classes in crochet, yoga, cookie and cake decorating, Spanish, sign language, auto maintenance, dancing, female self-defense, CPR, canning and dog training.
Angie Moore, the city's community center coordinator, said the city hosts the classes because of its location.
"We are doing these classes because we want to be able to provide a center for the community to participate in activities that they may not have access to because other places you could go are too far away," a- she declared. "It's either in Peachtree City or Newnan.
Moore said residents outside of Sharpsburg are also welcome to take the classes.
Classes will have social distancing, according to Moore, but will not need masks. However, she said policies could change based on recommendations from the Center for Disease Control.
Course registration can be done on site. Moore said the course prices range from $ 10 to $ 25 per course.
CPR and auto maintenance classes will be free.
"We want to have a place where people can come together and have a sense of community," Moore said.
The community center is located at 105 Main Street, Sharpsburg. For more information, contact Angie Moore at 404-290-4830 or email [email protected]