Baskin-Robbins unveils its flavor of the month and 2 cakes for Father's Day
Baskin-Robbins gave fans the sugar they needed but didn't ask for this spring. The company renamed and discontinued new flavors and unveiled its very first Boba drink. To celebrate the start of summer and Father's Day, Baskin-Robbins is now giving fans a new flavor of ice cream and two cool-looking cakes that will make you think of all dads.
Baskin-Robbins' June flavor is the new Grilled peaches and cream. The flavor features classic vanilla ice cream paired with rich roasted peaches and a swirl of cinnamon sugar. Fans will only be able to get the new Grilled Peaches 'n Cream flavor until June, as it's Baskin-Robbins' June flavor of the month.
Speaking of grilled things, the brand has also dropped the perfect gift for the grill master in your life. Just in time for Father's Day, for the first time, the brand is launching its Grillmaster Cake alongside the return of fan-favorite seasonal cake, The Cold One Cake.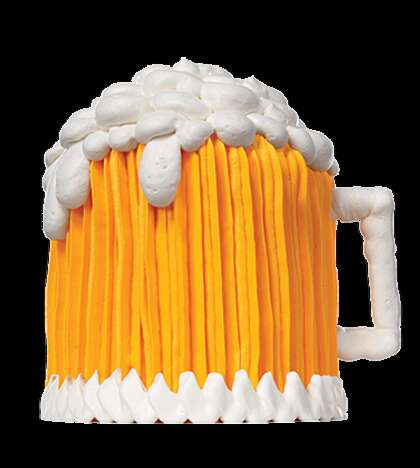 The Grill Master Cake actually looks like a grill but tastes so much better with a gooey fudge base adorned with briquettes made from chopped Oreo cookie pieces, tricolor frosting "flames," as well as buttercream. The Cold One Cake, inspired by a tall glass of beer, includes a chocolate roll cake and ice cream.
But Baskin-Robbins isn't done yet. The ice cream brand is offering fans $5 off any ice cream cake purchase of $35 or more using code "GRILLMASTER" for online pre-orders or in-store mobile app coupon from May 1st. June to June 15, 2022. Enjoy your month of June!
Janae Price is an editor at Thrillist. She's originally from New York and loves all things cheese, K-pop, and culture. Follow her on Instagram and Twitter @janae_larie.