Around the region – June 22 | editing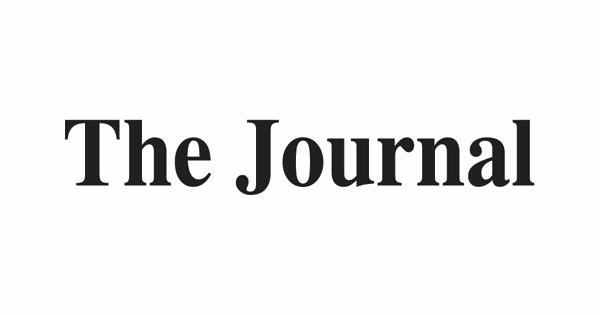 Tri-state base of submarine veterans will meet
FREDERICK, Md. – The Tri-State Base of Submarine Veterans will meet on Saturday, July 9 at Am Vets, 702 E. South St., Frederick, Maryland. The meeting begins with lunch at 11:30 a.m.
If you're a Navy veteran and qualified on a submarine, the tri-state base of West Virginia, Maryland, and Pennsylvania meets monthly, rotating between states. They have community projects, participate in veterans projects, parades, etc.
Spouses/friends are welcome at meetings. They have an auxiliary to support the men with projects. Consult the website www.ussvi-tri-statebase.org.
For more information, contact Commander Robert Bradley, [email protected]; Vice Commander Robert Dickey, [email protected]; or Glen Sherrard, [email protected]
The free Distempter clinic for cats will take place on Saturday
RANSON — A free Distempter clinic for cats will be held Saturday from 1 to 4 p.m. at the Southern States store at 222 N. Mildred St. in Ranson. Cats must be in cages.
For more information, call 304-270-6081.
Gov't of Justice declares state of emergency for Mingo County
CHARLESTON — Governor Jim Justice declared a state of emergency for Mingo County on Monday due to a severe weather system that hit the county on June 17. The storm caused flash flooding as well as downed trees and power lines, causing road blockages and leaving thousands without power.
As part of this declaration of a state of emergency, the Governor directed the West Virginia Emergency Management Division to implement the West Virginia Emergency Operations Plan as necessary, mobilize the appropriate personnel and resources to respond to the emergency and to facilitate the provision of essential emergency services.
The West Virginia Division of Emergency Management is responding to this event with resources to help start the cleanup process.
The proclamation of justice will be available on this webpage once it is officially filed during business hours today.
The state of emergency will remain in effect for 30 days unless terminated by a subsequent proclamation.
Winning recipe announced in W.Va.
CHARLESTON — First Lady Cathy Justice announced the winner of her West Virginia birthday cake contest during the state's 159th birthday celebration at the Culture Center.
Scott Depot's Kim Wymer was named the grand prize winner, and her recipe – "Ms. Van's Blackberry Skillet Cake" – is now West Virginia's official birthday cake. It will be served annually on June 20 to commemorate the anniversary of the founding of the state of West Virginia.
"It's an honor for me to welcome Kim to our West Virginia Day ceremony today. I congratulate her in every way. It's a wonderful recipe," Justice said. in my office had a chance to eat the cake, and it not only tasted great, but it also tasted like it reminded you of West Virginia."
Along with her recipe becoming the state's official birthday cake, Wymer also won a $500 Visa gift card, a personalized cake platter, and received a certificate as the contest's grand prize winner.
The Blackberry Skillet Cake was selected as the best of the best out of seven outstanding cake recipes that were selected as finalists in the competition. All of the finalist cake recipes were tested by the First Lady, Governor Jim Justice, Executive Assistant to the First Lady Vicki Shannon, Special Assistant to the First Lady Katie Morris and other staff.
Those who submitted cake recipes selected as finalists each won a $100 Visa gift card and received a certificate of participation.
All finalist cake recipes will soon be available on the West Virginia Birthday Cake Contest webpage.