Are fake wedding cakes a thing now?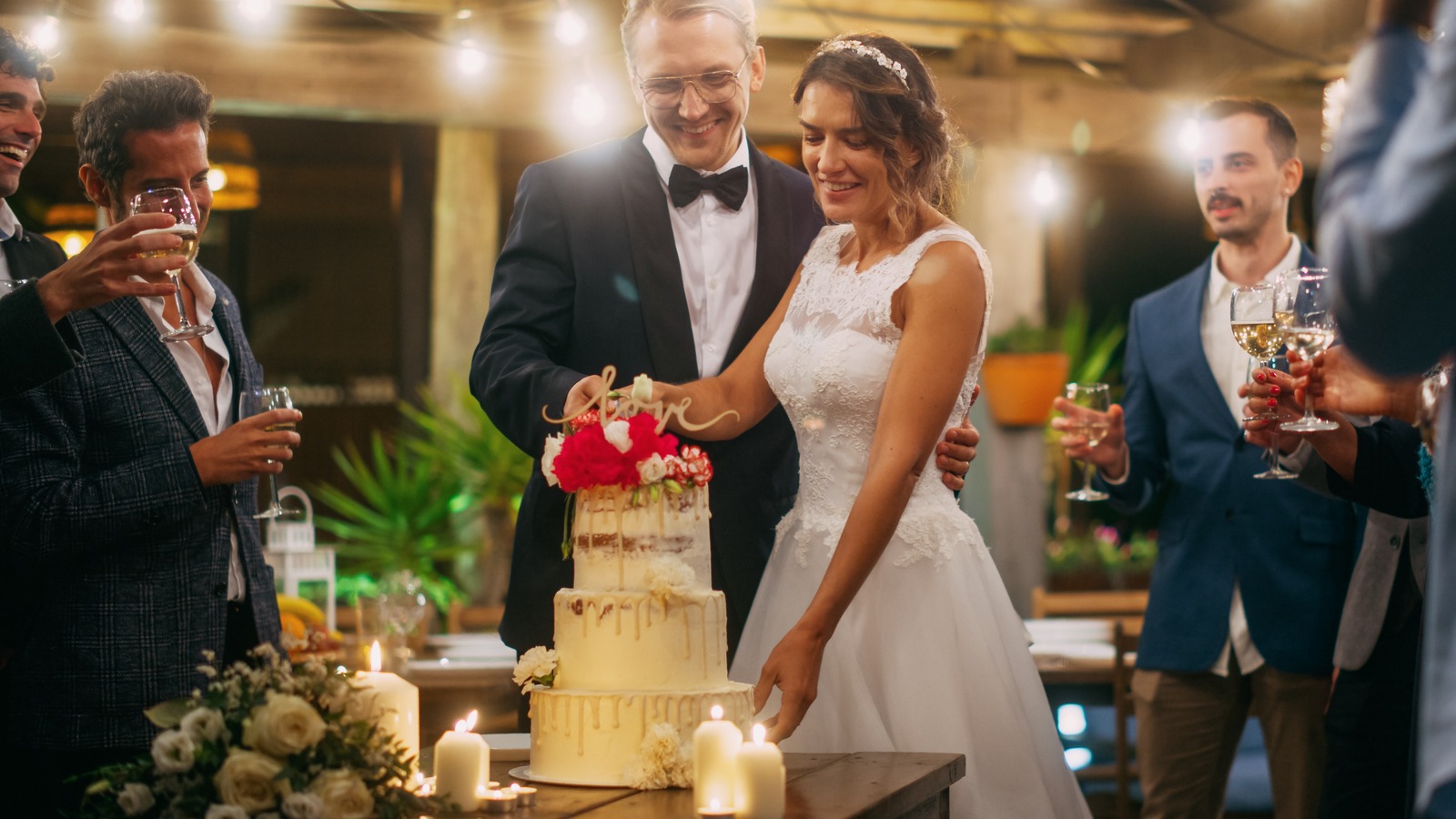 Gone are the days when hearing about a fake cake at a wedding reception seemed odd. Fake wedding cakes are becoming increasingly popular because they're easier to transport, look flawless in wedding photos, and best of all, they're much more affordable than the real ones. A fake cake is often made of polystyrene, gum paste and fabric. Although it uses real icing or fondant and can be elaborately decorated like any real cake, it is anything but edible.
However, you can make it look more realistic, as many fake wedding cakes are designed to have a "slice" removed. TikToker AndrewRobyEvents, which has over 100,000 subscribers and two million likes, shared a video to show how a fake cake works up close. In the clip, Roby shows off a fake wedding cake decorated with a small "cutout" filled with real cake and frosting. He then goes on to explain how a couple can easily cut a single slice of the fake cake to keep in the fun ceremony cake cutting tradition. Many TikTokers seemed surprised and admitted that they were unaware of the use of dummy cakes at weddings.
And if you still prefer to go for the real deal, make sure you don't make these common wedding cake mistakes.