AIDA 2022 pre-selection: Residential decoration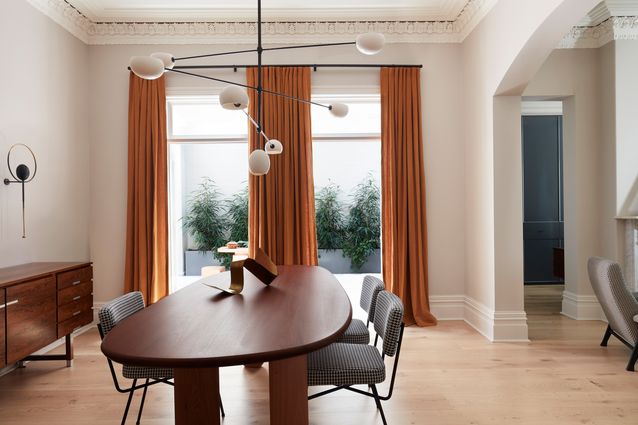 In the 19th annual Australian Interior Design Awards, 20 projects were shortlisted in the Residential Design category.
Bondi Terrace – Studio quarters
Burnley House – Fiona Lynch Interior Design
Weaver of Dreams – Studio YSG
Elwood Residence – Flack Studio
Site – Flack Studio and Nixon Fortey Architecture
Gabled house – Carole Merlan Studio
House Grid – Doherty Design Studio
Hampton- Simone Haag
House overlooking the harbor – AEM Studio and Gestalt Design Studio
Jennings– Residential decoration by Simone Haag. Agushi Architecture and Interiors with WAI
Kingswood Residence – Williams Burton Leopardi
Layer cake – Arent and Pyke
Legato House – Arent and Pyke
Normanby House – Design by George Marks
Red Hill Residence – SJS interior design
Residence R – Nina Maya Interiors
Serve soft – Studio YSG
Sorrento House – Fiona Lynch Interior Design
Troye Sivan House – Flack Studio
West Block – Brahman Perera
The Australian Interior Design Awards are co-presented by the Design Institute of Australia and Artichoke magazine and are supported by Dulux, Space, Sub-zero and Wolf, Laminex, Interiors Australia and Elton Group.
The winners will be announced during a gala presentation at the Hyatt Regency Sydney on June 17, 2022. See more images of the shortlisted projects here.