A farm-to-table bakery opens – two years later | State and region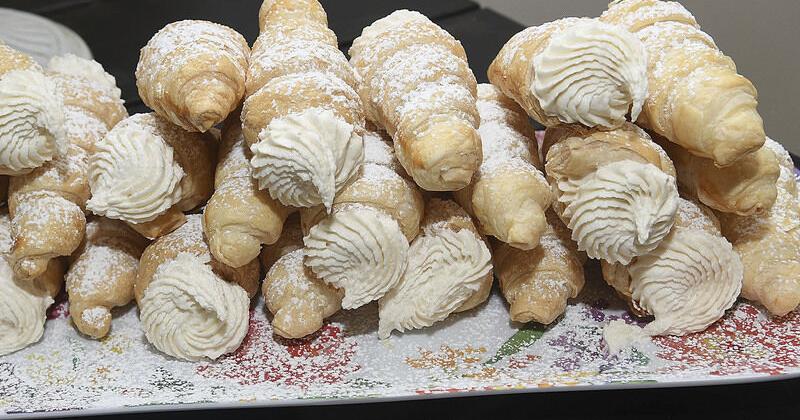 After two years in business, a Beckley bakery finally celebrated its grand opening and ribbon cutting on April 7.
Kozy Farm's Sweets opened in March 2020, just before Covid-19 caused restaurants to close.
"We actually opened the week before the governor (Jim Justice) imposed the restrictions on restaurants," owner Sarah Taraczkozy said.
The lifelong baker, who decided to open her own business in 2019, had spent seven months renovating the space on Harper Road. Although she said she was worried about the restrictions, she said delaying the opening any longer was not an option.
"We had been renovating for so long that we just adapted," she said. "We had to open it."
Taraczkozy said the bakery has been busy since the jump as she and her employees cook indoors and sell curbside.
"People really appreciated a place to eat something outside of McDonald's," she said of the early success.
The fact that both businesses were open during the pandemic is probably the only thing Kozy Farm's Sweets and McDonald's — or any other fast food chain — have in common.
"We're a farm-to-table bakery," said Taraczkozy, who took inspiration from her own last name when choosing the name for her business. "We use what's in season and use only the highest quality ingredients."
Taraczkozy said she sources as many ingredients as possible from local farms. In fact, many of the ingredients come from his own farm.
"Tomatoes, squash, beans, peppers, all the heirloom vegetables," she said. "Pretty much if I eat it, I try to grow it myself because it tastes better.
Before opening the bakery, Taraczkozy worked as a farmer, selling to local restaurants and farmers' markets.
Baking, she said, was a winter activity.
"I was taking orders for cookies and stuff, but mostly just for family," she said.
That changed when she decided to "bake full-time instead of farm part-time."
"I just thought we needed a bakery," she said. "A good bakery. »
Because it's farm-to-table, Taraczkozy said the bakery doesn't have a set menu, instead changing its offerings daily based on availability.
"We do a video on Facebook every day at noon telling people what's in the deal," she said, adding that people were looking forward to the daily updates.
While the offerings vary, she said some things have become staples, as Cinnamon Roll Wednesdays and Pepperoni Roll Fridays are big draws.
"We make custom cakes, cupcakes, pastries and cookies," she said, adding that Oreo cream horns and chocolate chips are customer favorites.
Customers can stop in or call in and reserve the items featured in the daily videos. And for specialty items — custom cakes or other specialties or large requests — Taraczkozy said two weeks notice is required.
"We keep very busy with those," she said.
Taraczkozy said the speed at which her business took off never surprised her.
"I knew the customers were there," she said. "And we produce quality products with quality ingredients. If you work, customers will come back.
"If you keep it consistent and delicious, they'll come back."
• • •
Kozy Farm's Sweets, located at 2357 Harper Road in Beckley, is open Tuesday through Friday from noon to 6 p.m. and Saturday from 10 a.m. to 2 p.m.
— Email: [email protected]