5 expert tips for baking and decorating cakes during the monsoon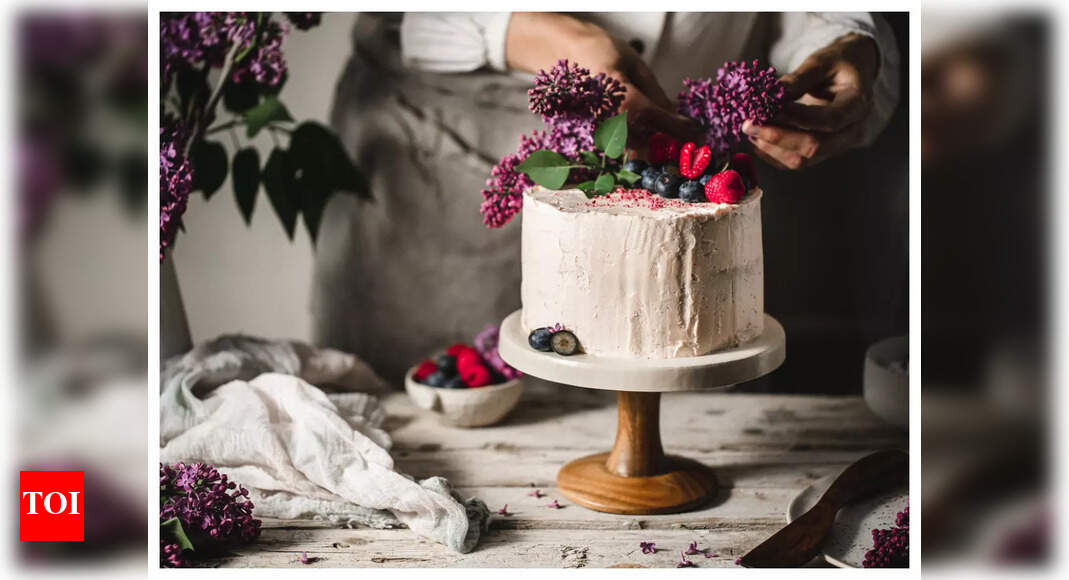 The monsoon calls for enjoying the chai in the evening, sipping your hot cup of tea while listening to the steady music of the raindrops. This tea routine is often accompanied by bhajiya, certain types of snacks and tea cakes. But do you know that extra humidity in the air during the season can affect the shape and texture of cakes? Well yes, it does! Even more, when it is necessary to use icing to decorate cakes. Baking studio founder Ashwini Sarabhai shares 5 practical tips for successful baking and decorating cakes this season.
1. Use a warm lamp or dehydrator
Fondant decorations, sugar flowers and items – these can absorb moisture and warp. A dehydrator or a hot lamp can help them dry out and harden quickly.

2. Food-safe silica gel sachets are your friend

Using food grade silica gel packets in wrapped cakes will help reduce the impact of humidity on decorated cakes
3. Properly store your raw materials

Especially flour and sugar quickly absorb moisture. Store in airtight containers. Keeping containers of flour in a refrigerator helps. Do not forget to remove it before cooking so that it is at room temperature. Adding a bay leaf or cloves to the sugar container helps prevent insect infestation.
4. Adjust cooking time

Increasing humidity over time can affect the time it takes to bake a cake. In case of high humidity or during heavy rain, increase the time by a few minutes than usual. However, keep an eye on it. You don't want to end up with an overcooked cake.
5. Adjust the liquid in the batter

Slightly reduce the added liquid by making the cake batter when it is very wet. This helps adapt to the high humidity of the weather outside.
Follow these proven tips to cook and create delicious cakes and enjoy this beautiful season with your loved ones.